Is Tennis Pro Naomi Osaka Brave or a Publicity Hog?
(Akiit.com) Tennis superstar Naomi Osaka is the world's best-paid female athlete. She made an estimated $60 million last year. The 23-year-old is on top of the tennis world, but is her refusal to honor the rules set by that world justified?
Osaka recently declined to attend a post-game news conference as required by the French Open. She said it would be bad for her mental health and paid a mandatory $15,000 fine.
Osaka is entirely within her rights to give a lot or no access to sports journalists. But then the French Open and the other three Grand Slam tournaments are within their rights to ban her for not meeting the terms of the contracts she signs.
And so, whether stars like Osaka have to do the bidding of the official organizations is not relevant to this conversation. The athletes can do as they please. Nor is it relevant that some observers consider these news conferences boring. Maybe they are. Maybe they're not.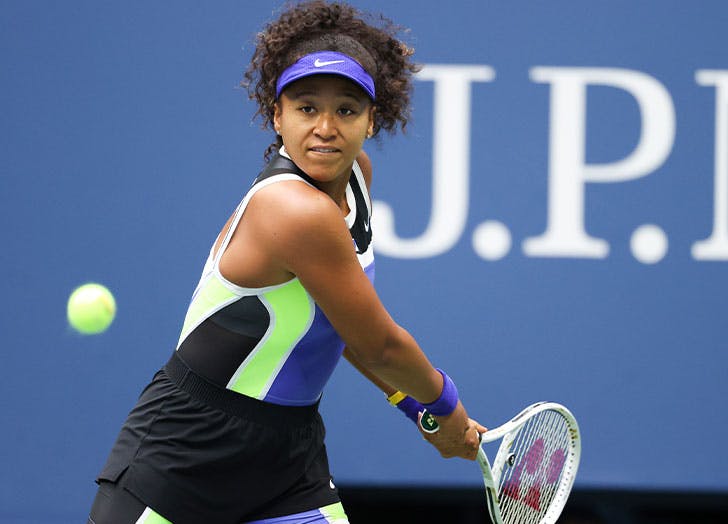 But there are consequences. As Sofia Kenin, another top women's tennis player, put it, "This is what you signed up for."
Media critic Ben Smith argues that the "athletes are only talking to us because they're under contract." He notes that Osaka posted a video of running back Marshawn Lynch complaining, "I'm just here so I won't get fined."
That may be the case, but Lynch showed up. He stuck with an agreement he was part of.
As for talking to sports reporters, The New York Times' Lindsay Crouse missed the point when she wrote that "for a young player like Ms. Osaka, the traditional media is no longer necessary for the world to know who she is and what she thinks." The thing is, without these big tournaments, the world wouldn't know who she is — and they demand a presser.
Osaka is hardly alone among athletes who talk of depression and anxiety. This is a high-pressured profession that some brittle personalities would do well to avoid.
At the same time, one might question Osaka's claims of fragility. Taking questions about why she doesn't do as well on clay courts may be unpleasant, but it's part of the job.
Osaka also objected to a question about what she planned to wear at the Met Gala, a fancy Manhattan extravaganza. I'm no shrink, but someone who has accepted the glitzy role of co-chair of the Met Gala, as Osaka has, does not come off as one opposed to flash. Vogue calls the Met Gala "fashion's biggest night out."
A Japanese citizen whose father comes from Haiti, Osaka took a day off from another major tournament to protest the police killings of Black Americans. The media responded with warm applause, but who else not directly involved in these tragedies got to skip work to comment on them, much less take off one of the most important workdays of the year?
Nothing stopped Osaka from offering her concerns before or after the match. This came off as virtue signaling tied to publicity hounding.
There is unease over how some American athletes will use the upcoming Tokyo Olympics to protest various injustices. Officials chiefly worry that they will use the podium where national flags are raised and anthems played to draw attention to their causes and, above all, to themselves — and away from the other athletes.
Who would come out as winner if Osaka and the big tournaments parted ways is not clear. The tournaments would lose the world's most famous female tennis star, and the tennis player would lose the glorious titles that enable her to make a fortune endorsing brands.
And one final question: How would fans react?