(GOP) Senators' Sell-out on Infrastructure Could Lead to Billions in Abortion Funding.
(Akiit.com) Seventeen Senate Republicans, 15 of whom describe themselves as pro-life, voted to advance what the Democrats described as a procedural vote on the infrastructure bill. But this bill ultimately could lead to directing billions in tax dollars toward abortion. It could also create a Medicaid-like health care system which lacks the popular and life-saving provisions of the Hyde Amendment.
The bill – which needed Republican support to proceed – allows for $1.2 trillion in spending and parts remain unwritten. While the bill is unlikely to address the issue of abortion directly, repeated statements from leading Democrats make it clear that this bill inextricably linked to a $4-6 trillion partisan reconciliation bill. And that bill from all indications will include billions in abortion spending and subsidies.
The reasons given by these 17 Senators for voting to advance the infrastructure bill range from support for pork barrel projects within their state to a misguided belief their vote returns the Nation's Capital to some form of bipartisanship.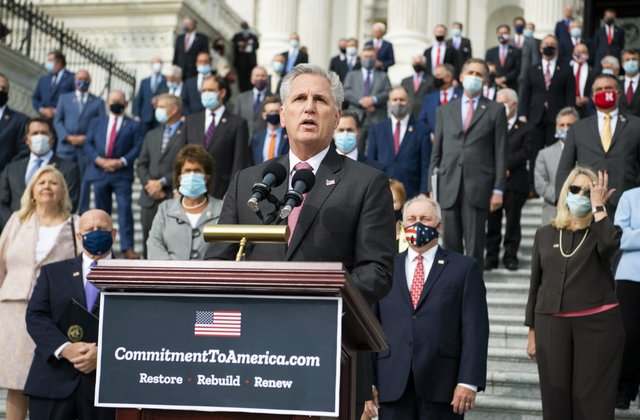 But the Democrats who have tied passage of the infrastructure bill to a pro-abortion reconciliation bill are not on the fringe of the party – they are its very leadership. House Speaker Nancy Pelosi (D-Calif.) has vowed to hold the infrastructure bill hostage unless she gets her $4-6 trillion reconciliation package. Her threats are being backed by Representative Alexandra Ocasio-Cortez (D-NY) who said she would take down the infrastructure bill if the larger partisan bill wasn't passed first.
If the Republican Gang of 17 wasn't paying attention to the House they just need to look to their colleagues in the Senate. Senate Budget Chairman Bernie Sanders (D-VT) made it clearto his fellow Democrats they better stay in line and support both pieces of legislation – despite neither being actually written yet! West Virginia Democrat Joe Manchin said the two bills are inseparable telling supporters, "I would say if the bipartisan infrastructure deal falls apart, everything falls apart." 
Even at the White House President Joe Biden stated over a month ago that "If this (bipartisan deal) is the only thing that comes to me, I'm not signing it."
So what are these 17 Senators voting for when they advanced the infrastructure bill? Speaker Pelosi, among others, has made it clear health care will ultimately be addressed in the reconciliation bill, and the current Democratic Party's definition of health care includes taxpayer funding of abortion. One goal of the Democrats that could be a part of the next reconciliation bill is to create a public option on the Obamacare exchanges, something President Biden has promised will cover abortion, along with codifying and further expanding the Obamacare premium tax credit.
But an even more disturbing Democratic scheme related to the infrastructure package comes from Senator Raphael Warnock (D-Ga) who has introduced legislation that would create a parallel Medicaid program, financed through direct appropriations of federal funds. This bill would bypass pro-life protections in current federal as well as state law, to provide the equivalent of Medicaid coverage for states that have declined expanding Medicaid. This scheme would directly fund abortions on demand without copays or premiums – and could pass in theory with 50 votes.
None of this scheming should surprise the Republican Gang of 17. Pro-life Americans deserve to know what these Senators were thinking when they voted to advance a bill which has very real potential to funnel billions in tax dollars towards paying for abortions.
Columnist; Tom McClusky
Official website; https://twitter.com/TMcClusky