African-American Crime: 'Slavery and Jim Crow Ain't Got Nothin' to Do Wit' 'Dis'.
(Akiit.com) My cousin was murdered a few weeks ago.  Shot in the back of the head by a "friend."  And robbed.  He was 29, harmless, but attached to one too many friends in low places.  The killer, predictably, was also a young black man.  Just as predictably, my cousin only met his father once or twice – just enough to keep his gut throbbing with the snub of paternal abandonment.
His older brother patched the gaps as much as he could.  He encouraged him, chastised him, and called him on most days just to check in – like a father would.  And like a father, alarm bells went off when his younger brother never returned his many calls a few Sundays ago.  It was extremely unusual.
He rushed to his apartment and pushed the back door open to realize that his fatherly alarms had not blared in vain.  But it was too late.  He found his brother lying crumpled on his side near the front door beside smatterings of brain matter strewn over a mess of blood.   He was like that for two days.
Forgive me for the gore.  But this stuff – this malignant violence committed by troubled young blacks – is either ignored or blipped on newscasts as if it isn't real and getting worse.  It is.  And we all know it.  Alarms are blaring everywhere.
Tips helped police track down my cousin's killer.  He was arrested, then released on lesser charges with a court date.  Not enough evidence to hold him, they say.   Possible, but I couldn't help but think about all the garbage theories driving the push to "address racism in the criminal justice system" these days.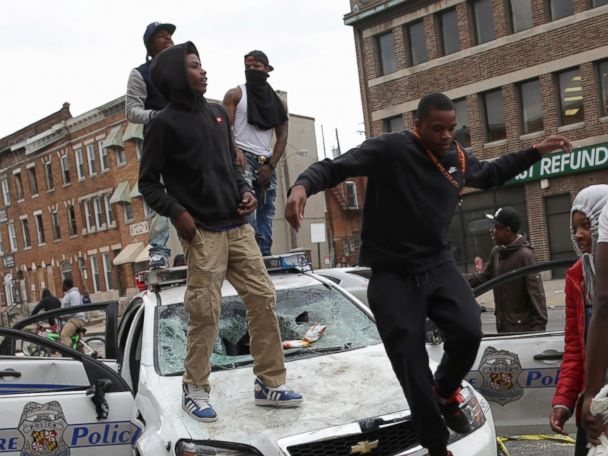 Bail reform.  Reducing incarceration.  Jury nullification.  Defunding police. None of it's working.  And given the fixed inclinations of basic human nature, it will never work.  Human nature was never factored into the left's Utopian theories.  These policies clearly and predictably erode the systems we've designed to punish, control, and discourage crime.   But even as people lose their lives in the tens of thousands, woke zombies – like the Night of the Living Dead – keep coming.
The BLM and CRT crowd defines deviancy downward worse than anything since Daniel Patrick Moynihan defined the term decades ago.  If you don't label crime as crime – poof! – crime goes down.  Dress wolves up in grandma's clothes and Little Red Riding Hood will never notice.  And they're shocked when the wolf who ate grandma, swallows the little girl whole.  Turns out that the wolf decked out in granny garb was still a wolf.
It's inevitable: coddling crime increases crime.  Still, it's shocking when the rotten fruit from wicked policies hit home.  My cousin told me something even more shocking.  In some troubled black neighborhoods, a culture of deviancy has metastasized.  He believes his brother was "slimed out."
Never heard of it?
Urban Dictionary: "To go behind someone's back and kill or rob them after they are moving fishy or funny."  But even urban dictionaries don't quite keep up with trends that explain the meaning of things on the ground. According to my cousin, a dark sub-culture is being cultivated among young blacks where it's now a thing to rob and kill your friends.
"Rappers even sing about it," he said.
After rattling off a few rappers like Julio Foolio (nearly murdered), FBG Duck (murdered), and Pooh Shiesty (jailed for attempted murder), my cousin believes that some of the filthiest "gansta" rap music is conditioning a generation of young fans to be calloused toward murder.
For him, one of the worst is YNW ("Young Nigga World") Melly who released his second album, "Just A Matter of Slime," in August, popularized a song called "Murder on my Mind" years before he was charged and jailed for murdering two of his closest friends.
Some lyrics:

I wake up in the morning I got murder on my mind

AK47, MAC-11, Glocks, and 9s …

Yellow tape around his body, it's a f*cking homicide

His face is on a T-Shirt and his family traumatized

I didn't even mean to shoot 'em, he just caught me by surprise  

I reloaded my pistol, cocked it back, and shot him twice

His body dropped down to the floor

And he got teardrops in his eyes

He grabbed me by my hands and said he was afraid to die

I told 'em it's too late my friend, it's time to say 'Goodbye'

And he died inside my arms, blood all on my shirt."
Jamell Maurice "YNW Melly" Demons wrote that song while in jail for shooting at students at Vero Beach H.S. in Florida when he was 15.  The song put him on the rap music map and he is now worth millions.
Moynihan, in his Defining Deviancy Down essay, quoted then Judge Edwin Torres of the New York State Supreme Court, on the danger of normalizing deviancy.
"This numbness – this near narcoleptic state can diminish the human condition to the level of combat infantrymen, who, in protracted campaigns, can eat their battlefield rations seated on the bodies of the fallen, friend and foe alike," he wrote.  "A society that loses its sense of outrage (to crime) is doomed to extinction."
My murdered cousin was raised by his grandmother, my aunt, after his mother died.  She was raised by a mother who picked cotton in her early life and was directly harmed by Jim Crow laws.   She's not political. She has no clue what CRT is.  But when I mentioned to her that activists are blaming black crime on the legacy of slavery and Jim Crow, she was outraged.
"Boy, please!  Don't be pluckin' on my nerves," she said.  "Slavery and Jim Crow ain't got nothin' to do wit' dis'."
To end the epidemic of black crime, this is a great place to start. None of this is about slavery and Jim Crow.  Government, with more "resources," won't solve this problem.  Proof? Look at the parade of rappers who are either jailed for murder, murdered, or rap about murder.   They have plenty "resources" but are poverty-stricken in character.  That starts at home.
The LeBrons and Kaepernicks of the world can do more good by investing their influence to help create an environment that addresses the broken family epidemic, than by trotting around in cyberspace validating deviancy under the cover of "equity."
Otherwise, let the police be police.  They can never be father-figures or social workers to the troubled fatherless.  We pay them to be law enforcers.  Alarms are blaring everywhere.  Let law enforcers put the fear of God in these deviants before their victims are found crumpled into the next generation.
Written by Will Alexander
Official website; http://twitter.com/walexander59