Still thinking about Justice Ketanji Brown Jackson.
(Akiit.com) I am still thinking about soon-to-be Supreme Court Justice Ketanji Brown Jackson. A few weeks ago, Judge Brown Jackson was confirmed by the Senate and will soon begin as the 116th Supreme Court Justice and the first Black American woman ever on the bench.
Many witnessed the lengthy Senate confirmation hearings where Republican senators asked Judge Jackson mundane and insulting questions over the four-day period. Their "questions" ranged from critical race theory, her personal feelings on religion, and whether she thought babies were racist. The Texas Republican senator even used his time to read from a children's book in an attempt at a "gotcha" moment.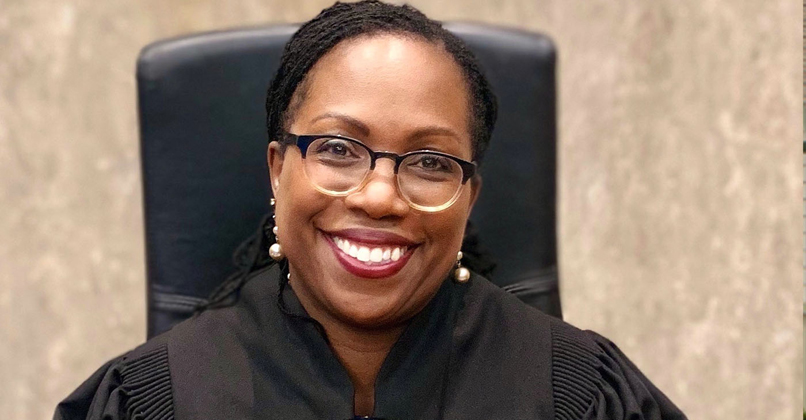 Judge Brown Jackson is by far one of the most qualified justices we will see in our lifetime. Her double Harvard degrees even made Republican senators and pundits opine as to whether she was "too qualified" to understand the Black experience. Luckily, three Republican senators crossed the aisle and aided the Democrats in securing a successful vote of Judge Brown Jackson. Some of the Republicans who helped confirm
Judge Brown Jackson to the federal bench over a year ago could not bring themselves to vote for her as the tenure of a Supreme Court justice is a lifetime appointment.
The framers decided to make Supreme Court justices lifetime appointees since the president would rotate over the course of two four-year terms, members of the House of Representatives would stand for reelection every two years, and U.S. senators would be eligible for reelection every six years. Their intent was to make Supreme Court Justices the stable voice to interpret the Constitution and in our nation's history a Black woman has never been confirmed to the bench…until Judge Ketanji Brown Jackson.
Justice Brown Jackson ascends to the bench with a groundswell of support from Democrats, and especially Black women, who see this supremely qualified woman who has had to endure criticism from individuals
who could not hold a candle to her qualifications. For example, Justice Amy Coney Barrett could not remember the five freedoms listed in the First Amendment during her confirmation hearing. She literally could not list the five basic freedoms that most law school students know and/or learn in the first week of law school.
Judge Brown Jackson personified the adage that so many Black parents have told their children for generations, "We must be twice as good to get half as much." Watching Judge Brown Jackson answer questions with a keen eye on the Constitution and a reserve and calm that would have impressed even Job, reminded so many people of how far we've come and how far we still have yet to go.
Despite what Justice Brown Jackson endured, when she begins her tenure this summer I will delight in her hard work and the hard work of so many who helped her get where she is today.
Columnist; Christina Greer
Official website; https://twitter.com/dr_cmgreer