2022 Tribeca Film Festival; Black Life Goes Full Frame.
(Akiit.com) The Tribeca Film Festival is back on track. In 2022 it offered both theater screenings (June 8th – 19th)  and at-home TFF App-viewings too (up to June 26th). Festival premieres and parties were back in full swing, and images of Black life were everywhere. Feature films, documentaries, shorts, series…
Aisha (***)
For Aisha Osagie (Letitia Wright, Black Panther), a Nigerian immigrant seeking asylum in Ireland, deportation is always on her mind. Living in constant fear, she's caught in a maze of red tape, social services and immigration camps. Afraid to go home. Afraid to look forward. Writer/director Frank Berry (Michael Inside) takes a page out of the Ken Loach (I, Daniel Blake) fight-the-system playbook, as he explores the plight of those who've left dangerous circumstances and sought refuge among Europe's working class. Not much in the protagonist's life goes right. Two steps forward, three steps back. Phone calls back to the motherland indicate certain death if she goes home. Aisha's only glimpse of hope is a white security guard Conor (Josh O'Connor, The Crown), who is smitten. When he asks about her feelings she replies: "Sometimes I'm happy. Sometimes I'm scared."
Deliberate pacing pulls you into a life that's a slow wreck. Desperation and melancholy are prevalent. A gut wrenching performance by Wright, whose Aisha echoes the thoughts of many immigrants: "I don't want handouts. I'm just here for safety." O'Connor's sweet, innocent portrayal is endearing. Together these lost souls make compelling viewing. As the earth beneath Aisha is pulled out from under her again and again you sink into her uncertain life and constant misery.
Some solid dramas build to climactic endings. Others leave you hanging in ways that make you continue to ponder life's hurdles. This sobering ode to the immigrant experience will leave audiences unsettled and hopefully reflective.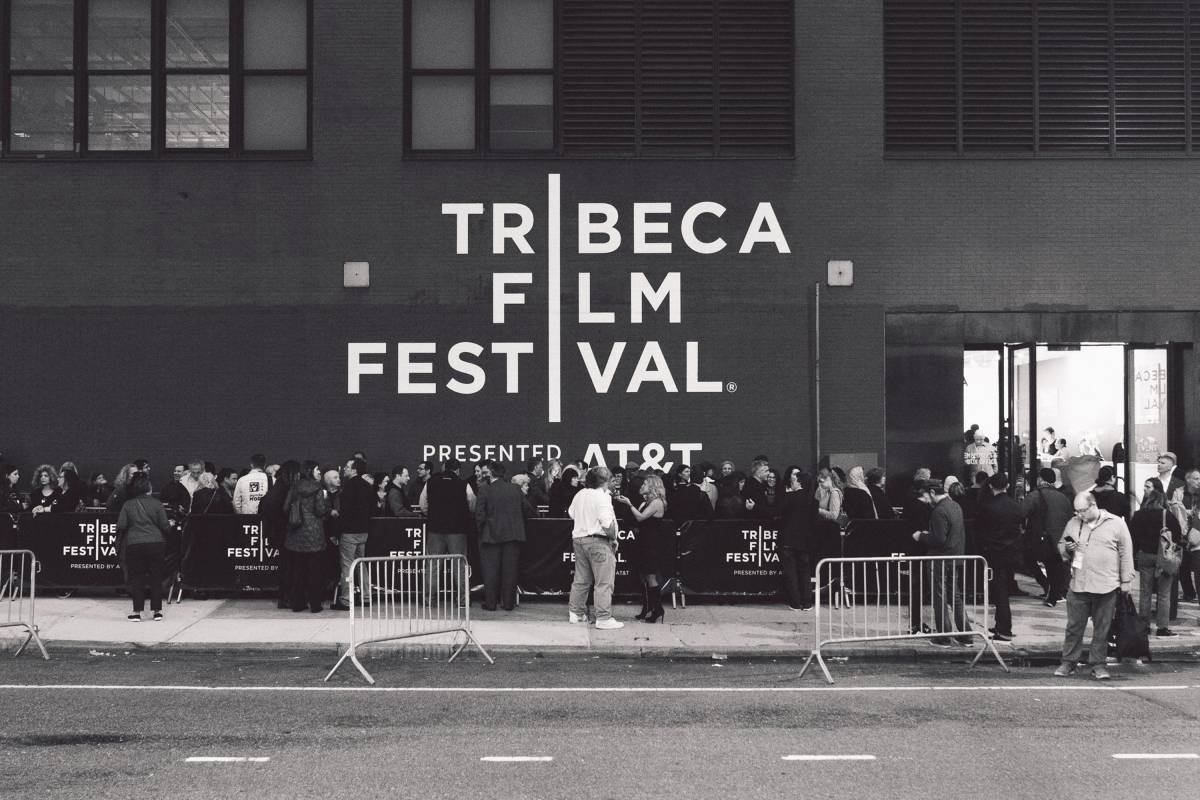 The Big Payback (****) 
Reparations is a buzz word that spikes intense feelings—for and against. Most of the consternation revolves around why and how making amends for yesterday's past wrongs would work today. Actress Erika Alexander (Living Single and John Lewis: Good Trouble) and documentarian Whitney Dow (Two Towns of Jasper) have honed their take on the subject with their narrative podcast: "Reparation: The Big Payback." Their exceptional insights are evidenced by an enlightening doc that's as well researched, detailed and footnoted as a Ph.D. thesis. As any scholar would do, they argue their case using a prime example.
In Evanston, IL, the astute city alderwoman Robin Rue Simmons makes it her mission to discuss, fund and systematically return the wealth of the nation to the local descendants of African slaves whose ancestors worked unpaid for 400 years. Watching her build community consensus among Black and white folks and put theory into action is a marvel in grassroots activism. The kind of neighborhood by neighborhood, goal-orientated, DIY movement that shames the federal government's malaise. Delving into the particulars of redlining (Blacks herded into the poor side of towns), Jim Crow Laws, COVID death inequities, etc. helps put racism a comprehensible perspective. Footage, photos and interviews explain history and options for the future. This very enterprising doc about a results-proven activist provides a very doable blueprint for getting things done. Listen up!
The Cave of Adullam (***)
"I thought black boys needed discipline. Instead, they needed love." That realization changed the way Jason Wilson, a Detroit martial arts sensei, mentored troubled youth. The Black boys who attended the martial arts program at his academy "The Cave," are taught how to be disciplined and express their deepest feelings. Teaching them how to battle on a mat is a metaphor for fighting through the painful parts of their lives. Those combat skills help them cope with family, school and conflict resolution issues.
Documentarian Laura Checkoway has the presence of mind to be invisible. When the camera follows Wilson and his mentees (Tamarkus, Gabe, Daniel, and Kevin), you're the ghost in the room at school, prisons and homes. As the boys wrangle their anger and fear and Wilson points them towards their inner selves, watching these traumatized kids heal becomes a cleansing experience.
The filmmakers should take pride in producing an illuminating doc that feels as raw as reality TV minus the fakery. An instructive and consciousness-raising film. Spiritual and purposeful. Wilson rightfully quotes Frederick Douglass: "It's easier to raise boys then it is to repair broken men." That's evident for 94 minutes where compassion prevails.
Hargrove (***1/2)
Jazz Trumpeter and flugelhorn player Roy Hargrove isn't as famous as Miles Davis, but his command of his instruments is nearly equal. Both made their trumpets sing, improvisd on the cuff and were style icons. Both fought drug addiction demons, too. The key differences are Hargrove's more mellow nature and his status as the hip-hop generation's ultra-cool jazzman. White suits, Air Jordans, funky sunglasses.
Quoting classic books and hailing Ravel, it's obvious that Hargrove is an intellect who infuses art, culture and literature into his music. He studies a song's minutiae before he interprets it: "If you know the words (lyrics) you can really play the melody." His heady philosophies on life and death, are fascinating too: "If there is a heaven, and there is a jam session going on, he's (God) not letting Coltrane sleep."
Doc maker Eliane Henri marks her directing debut with a travelogue bio that follows Hargrove on his last tour in beguiling European settings, like Italy's gorgeous Sorrento. The perfect blend of technique, spiritualism, anecdotes and live performances capture his essence. Rifts with his abrasive manager Larry Ragman Clothier provide drama. Recollections from Herbie Hancock, Christian McBride and Erykah Badu fill in the cracks. Evocative cinematography (Robert Benavides), soulful jazz music and judicious editing (Joseph Marconi) load the senses with beautiful visions, beguiling sounds and a steady rhythm.
Hargrove's warm, bohemian persona endures even as he faces grave illness and death: "When we die, we go and chill with God. I'm not afraid." This very captivating look of his life will give viewers a craving for the bewitching music he left behind. Start with his classic "Strasbourg St. Denis." Then listen to the eccentrically hip-hop and vibey "Poetry," which features Badu. End with the sublime "You Go to My Head."
Former San Francisco 49ers quarterback Colin Kaepernick has been headlined news ever since he took a knee during the anthem before an exhibition game in San Diego on Sept. 1, 2016. That simple act of defiance against social/racial injustice shocked the sports world and altered his career. The mystery behind the world-class athlete and that iconic gesture is explored in depth, analyzed and debated by many in this revealing documentary. Audiences learn that this biracial man, who was raised by white parents, reflects on his experience as a black person, assesses key issues and puts his thoughts into words and action. All under the public's eye, where some call him a hero and others a traitor.
Interviewees and narrators include journalist Steve Wise, who broke the kneeling story. CNN's Don Lemon weighs in too: "America is just figuring out its identity after 100 years at the same time Kaepernick is figuring out his." Kaepernick, sure of his mission, clarifies his position: "This stand wasn't for me. I'm standing for people who don't have a voice." Clips of football fans expressing their displeasure are revolting. Moments when former Green Beret and NLF player Nate Boyer discusses his relationship with Kaepernick are a revelation. He listens, empathizes and learns how to support his friend.
Directors Ross Hockrow and Tommy Walker, cinematographer Scott Beer and art director Eric Baldetti stick to a very basic doc format. No need for fancy embellishments. Kaepernick, his metamorphosis and the social issues on view warrant the attention and those themes make this documentary significant.
Lift (***) 
Lots of community programs claim to lift residents out of poverty, but this one actually did. Dancer Steven Melendez was once the blessed recipient of New York Theater Ballet's Project LIFT's generosity. NYBT's initiative saved and centered him when he was a seven-year-old kid living in a Bronx homeless shelter. He studied ballet and became an international star. Years later, the very grateful and accomplished Steven is turning Bronx kids onto the art form that gave him a career. He mentors his protegees, demonstrates great patience and shares his similar coming-of-age story. Watching this process is never less than heartwarming and the footage also explores the challenges of living without a stable home.
Over ten years, cinematographers Gary Griffin, Alan Jacobsen and David Petersen captured the heart of Melendez' determination, the insecurities of the kids he taught and the creative process he used to turn their mutual experiences into a life affirming dance piece.
Director David Petersen's (Let the Church Say, Amen) fly-on-the-wall approach to filmmaking takes you everywhere as Melendez shares the spotlight with his ambitious mini-me, a talented kid named Victor and Yolansisse, a very rebellious teen. Keep a hanky close. Tears will swell in your eyes, not from grief, but from inspiration.
For more information about Tribeca Film Festival go to: https://www.tribecafilm.com
Columnist; Dwight Brown
Official website; http://DwightBrownInk.com