What to Look Out For on Hotel Websites.
(Akiit.com) When you're looking for a hotel, the internet can be a great resource. But not all websites are created equal. Some websites are more reliable than others, and some offer more information than others. So how do you know which hotel website to trust? And what should you look for when you're browsing through and clicking on links? Here's a guide to help you out.
Website Design
First, take a look at the website's design. Is it easy to navigate? Does it look professional? Or does it look like it was put together quickly and without much thought? If the latter is true, then you might want to be careful about trusting the information on the site.
The level of service a hotel provides may well be linked to the creative and design thoughts that have gone into constructing a website. It is a reflection in itself of the company image and how much everyone cares about what they are doing.
If a qualified web builder has been used it will show in the final product which is the website itself. Each to their own and there is no harm in hotels knowing where more experience is required in that area. Hotels, after all, know their area well, which is hospitality and how to please guests.
Hotel Reviews
Next, check out the reviews. What do other people have to say about the hotel? Are they generally positive or negative? If you see a lot of negative reviews, then you might want to think twice about booking a room at that hotel.
Bear in mind that guests will have different expectations but that if a hotel is being described as luxurious their service should match. It is not just about what is on offer but also how it is delivered.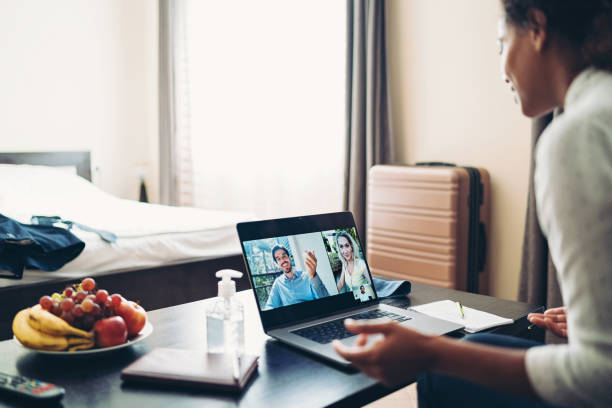 Amenities
Finally, take a look at the amenities that are offered. Does the hotel have everything you're looking for? If not, you might want to keep looking.
Consider whether a hotel offers:
Breakfast (often complimentary)
On-site parking (to help with travel arrangements)
Concierge (for advice and directions)
Wi-Fi (for personal or business internet access)
Room service (for meals or massages)
Pool (heated or otherwise)
A fitness center or spa (for exercise or relaxation)
Business center (for conferences or meetings)
There are so many more amenities and services to check for. These are just a few of the things you should look out for when you're browsing hotel websites. By taking the time to do your research, you can be sure that you're booking a room at a hotel that will meet your needs and expectations. Compare prices based on the idyllic and convenient locations as well as the amenities offered.
Consider whether Wi-Fi is free or not as this could soon add up as an extra, otherwise. It will be useful to have some internet access to keep in touch with those back home. This is whether on a personal or business trip.
You will value an on-site business center if you are looking to hold a business conference or event at the hotel. This is an extension of room internet options that will allow you to prepare for that important meeting within the privacy of your own space.
Hotels websites are a great way to learn about the hotel, its amenities, and what to expect when you arrive. However, not all websites are as good as they could be. Some hotels have more comprehensive websites with information about the surrounding area and local attractions. Other websites are more focused on advertising rates and special offers. When you're looking for a hotel, be sure to take some time to look at the website so that you can get a good idea of what the hotel is like. You may also find discounts or special offers available only on the hotel's website.
Columnist; Bobby Jacobs