Yes, Black History Is American History.
(Akiit.com) Each year during the month of February, we celebrate Black History Month to recognize the many extraordinary accomplishments and sacrifices that African-Americans have made for our nation. I proudly joined Congresswoman Joyce Beatty as an original cosponsor to a resolution which supports the principles of Black History Month and honors the outstanding contributions of African American service members, including the 88 African American Medal of Honor recipients.
I am privileged to represent a congressional district that has been historically recognized as the epicenter of Black culture and politics. Our legendary neighborhood gave birth to the Harlem Renaissance, which has forever transformed the American fabric. We are fortunate to have dedicated people and organizations promoting our legacy.
I still live on Lenox Avenue, just a few blocks away from my childhood home in Harlem. While I have not moved far, our country has. We have come a long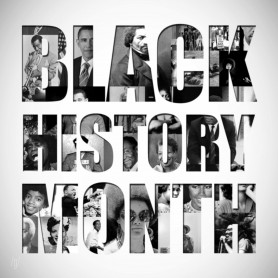 way since 1965, when I marched with Dr. Martin Luther King, Jr. from Selma to Montgomery. Today African-Americans occupy prominent positions in all walks of life, including the highest office in the land, giving kids in my neighborhood and all across the nation hope and inspiration.
Yet there are many challenges that African-Americans continue to face. Issues such as disparities in health and education, income inequality, high unemployment, voter disenfranchisement, mass incarceration, and persistent poverty continue to plague the community. Racism still exists. Even though our nation has made tremendous strides towards equality and fairness, our journey is far from over.
Black History Month provides us with more than just a source of pride, but a reminder to reflect upon the leaders of the past and act upon the mission that lies ahead. While our country has made leaps and bounds, we must work harder to ensure Black lives do matter. Black history is American history, and Black progress is American progress.
Watch a video of my interns asking me to say the first thing on my mind when given ten words related to black history:
Written by Rep. Charles Rangel
Official website; http://www.twitter.com/cbrangel