Tips to Improve Your Business Parking Lot.
(Akiit.com) Many businesses have parking lots for staff and visitors. They're a convenience you can provide for anyone who has to come to your premises. It makes it much easier if no one has to go elsewhere to look for parking. However, having a parking lot isn't as easy as paving a piece of land. You can get all kinds of problems, from flooding to people fighting over parking spaces. If you want to improve your business parking solutions, you have to think about how it can be more convenient. Use the tricks in this guide to make your parking lot a better place for staff and visitors to park. If all fails, you could get a Concrete Parking Lot Installation Milwaukee company, or a company near you, to extend or change your parking lot in order to make better use of the space!
Stormproof It
Heavy storms can cause a lot of water, which can lead to flooding. Some businesses might choose to install storm drains. However, another alternative is to make the parking lot itself stormproof. You can find commercial paving made from permeable material, so it will soak up rainwater. The intelligent solution means you won't be left with a parking lot you can't use after heavy rain. It can be cheaper to install than storm drains, and it's a great solution for areas that have people driving in and out a lot.
Assign Your Staff Spaces
If your staff park in your lot, it can sometimes be risky. People can end up fighting over which parking spaces are best. Understandably, everyone wants to be as close to the door as possible! If you want to prevent this, you can assign each person a parking spot. Some people will still end up with "better" spaces than others, but there will be no changing it. You could assign places with a lottery or do it by seniority. Perhaps you could even use better parking spots as a reward or an incentive. Mark out some spaces for guests too to ensure they have somewhere to park. And always make sure, your business is secured, and is covered under an expensive or cheap motor trade insurance.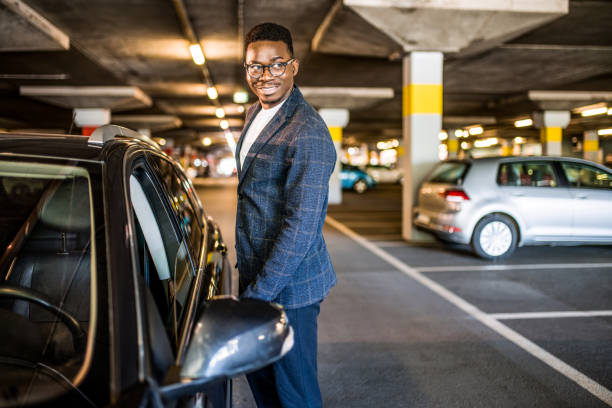 Provide Bicycle Storage
Not everyone wants to drive to work. Cycling is a popular way to commute for many people, but they need somewhere to put their bike. If they have a folding bicycle, it can be easy to bring it inside. But otherwise, they need somewhere to store their bike until it's time to go home. Providing bicycle storage for those who want it doesn't have to be difficult. Unless you have a whole office of cyclists, you won't need a lot of space. If you want to provide extra security, you could install somewhere sheltered and perhaps locked.
Improve Security
Making sure that the right people park in your lot is important. If you want to keep it for staff and visitors only, you need a security system. You could choose to have a guard who lets people in manually. Staff can show their IDs, and you can put visitors on a list. You could also use an automatic system, such as electric gates that can be opened with a fob.
Make improvements to your business parking lot to help your staff out. You could even improve the customer experience for your clients too.
Staff Writer; George Morgan