Prince: The Day Music Died. Again.
(Akiit.com) When I first heard that Prince Rogers Nelson had died, it felt like music died.
Again.
I have been in an extended season of mourning since the March 22nd death of Malik Izaak Taylor, better known as Phife Dawg, one-fourth of the legendary hip hop group A Tribe Called Quest. I listened to Midnight Marauders daily for almost two weeks straight.
I was also deeply impacted by the March 15th death of legendary Gospel artist Pastor Daryl Coley. Many childhood memories are filled with his sweet tenor echoing throughout our home. While not as well known to the masses as other artists, those in the know knew that Pastor Daryl Coley was one of the greatest male vocalists of all time. On February 4th, we lost Maurice White of the legendary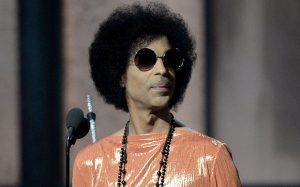 group Earth, Wind, and Fire, arguably the greatest R&B group of all time. And on January 10th, we lost Iman's husband, the iconic David Bowie.
This is what happens with loss. One loss causes you to again feel and consider others. In recent years, our musical losses have been great and many.
Luther.
Gone.
Michael.
Gone.
Whitney.
Gone.
Now Prince.
Gone.
Intensifying these losses for me is the unyielding notion that music artistry as a cultural form is regressing. Today's athletes are stronger and faster than their predecessors, and they are constantly breaking records and expanding the realms of human physical achievement. Scientists are undeniably more knowledgeable of the universe than at any other time in human history, and their inventions are giving us first glimpses of the far expanses of our galaxy. Yet no person with fully functional faculties would dare claim that music artistry today is better than in days before.
I recall that before the beginning of the New Year, some commentators were boldly proclaiming that Adele was the new Whitney Houston.
I laughed. I laughed heartily.
Adele is a rare talent, but she is no Whitney Houston. When Whitney Houston hit and extended her note near the end of "I Will Always Love You", singing, "And IIIIIIIIIIIIII…", I am fairly confident that the earth shifted slightly on its axis.
I made the unfortunate mistake of turning on the radio while in transit soon after learning of Prince's death. Suddenly, everything on the radio sounded worse than it normally does. It sounded like musical rigor mortis.
Lifeless.
Uninspiring.
A cacophony of talentless repetition.
Without question, the best show anywhere is now playing only in heaven. We will have our records, tapes, CD's, and downloads to comfort us. Still, it won't be the same as knowing their genius walks among us. These are talents the likes of which we may never see, again.
Rest in peace, music.
Rest in peace, Prince.
Columnist; Michael W. Waters
Official website; http://www.twitter.com/RevDrMikeWaters