Community Health Centers: Fulfilling the Promise of the ACA, Eliminating Black Health Disparities.
(Akiit.com) One hundred one years ago, Booker T. Washington penned a letter to the editors of America's leading black newspapers. In it, he contended that health, more than any other measure, was the single most important aspect to achieving progress and parity for African-Americans.
In April, we remember Washington's call to action, celebrate the gains that have been made, and renew our shared commitment to the work that remains during National Minority Health Month. And as our families, neighborhoods, churches, schools and businesses band together to tackle the many barriers that still impede minority health, there are no nobler warriors to be found than those in our community health centers.
Indeed, community health centers (CHCs) serve some of the nation's highest-risk, most medically vulnerable populations, with more than 70 percent of patients living below t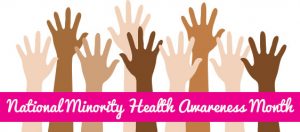 he federal poverty line. And more than two-thirds of the patients who seek care at CHCs are members of racial or ethnic minorities. In 2014, Hispanic patients made up 34 percent of the health center population, and African-Americans accounted for 23 percent.
That's why when it comes to reducing disparities and truly reclaiming black health, CHCs are our best chance for success and our brightest hope for equity.
Not only do these sites provide vital access points to clinical care, regardless of a patient's ability to pay, they also address the less visible, but equally important social determinants of health. In a coordinated effort with social service agencies and local nonprofits, CHCs work to alleviate food and housing insecurity, provide education and job training, and connect patients to proactive financial planning services.
In Louisiana, for example, the Daughters of Charity Services of New Orleans (DCSNO) – a system of community-based health centers throughout greater New Orleans and part of Ascension, the nation's largest not-for-profit health system – is working to combat the diabetes epidemic at the local level. Its Diabetes Prevention Program is delivering targeted interventions to at-risk individuals, with the goal of reducing participants' body weight by 7 percent and increasing their physical activity to 150 minutes per week, by providing educational sessions on nutrition, physical activity, managing stress and overcoming barriers to health. DCSNO is also partnering with local organizations to provide vouchers for fresh fruits and vegetables at local farmers' markets.
This supportive and holistic approach provides a promising model to advance minority health. Studies show that CHCs perform especially well when it comes to providing timely preventive services for vulnerable populations and managing chronic illnesses that disproportionately affect minority communities, such as hypertension and diabetes. They also boast a lower average cost per patient, per day than other physician settings, saving the American healthcare system an estimated $24 billion a year.
CHCs are so effective because they are deeply rooted in a sense of place. We know that where we live, work and learn matters just as much to our health as our family medical history, and health centers are often situated in the heart of minority neighborhoods. The fact that CHCs are so embedded in the areas they serve – they're even governed by a board of patient-directors – often makes them better positioned to address the unique needs of racial and ethnic minority populations. As providers and public health officials continue to wrestle with the challenge of delivering culturally relevant care, community health centers present accessible and ideal locations.
The Affordable Care Act continues to provide quality coverage to those who need it most, and community health centers remain a key player in carrying out the promise of healthcare reform. As we observe National Minority Health Month, we're called to celebrate community health centers for their impressive outcomes and commit to their future success. Investing in these innovative models of care means supporting health strategies that work, are safe and leave no one behind.
Columnist; Dr. Patricia A. Maryland
Official website; http://Ascension.org