5 Essential Qualities You Need From An Employee!
(Akiit.com) When you own a business, it's so important to find the right staff to work alongside you to make it a success. Therefore, here are five essential qualities you should look for when you are finding a new employee to work for your company.
Communication
One of the top qualities you need from an employee is good communication skills. They will have to speak to a number of different customers, so they need to be able to be polite and confident when speaking to them. You should ensure they have an excellent telephone and email manner when talking to clients. You should speak to them and make sure they can hold down a conversation with you. Additionally, you should see if they have good listening skills and can follow directions when instructed.
Honesty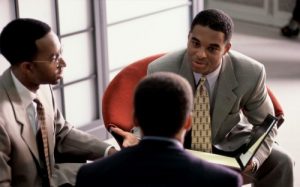 Another essential quality that you need from an employee is honesty. If they lie to you at the start about a skill they have, you do have to wonder what else they could be hiding. Some companies ask their employees to take tests to ensure they are telling the truth about not being on drugs or drinking alcohol before work. You can get drug test kits for employers to ensure they are truthful. Additionally, you need an honest employee who doesn't always call in sick when they aren't actually ill. Hire someone you can trust to be honest so they can move forwards with the company.
Confidence
You should also ensure that any employee you hire is confident if you want your small business to be a success. You need to be able to trust them to win new clients and be able to attend meetings on their own. Therefore, they should have some confidence if you want to succeed. Although some of the most intelligent people are quite shy, they need to have a degree of confidence to be able to do the job well. You can check out their body language and eye contact during the interview to see whether they are a confident person.
Ambitious
Another important quality that your new employee needs is ambition. You want someone to work for your business who wants the company to succeed just as much as you do. Therefore, you should hire someone who is brimming full of creative ideas to make your business a success. Talk to them about where they see themselves being in the future to see if they are the right employee for you.
Loyalty
You need also to check if the employee is loyal as this is so important to make your business a success. You don't want someone who doesn't bother coming in on time and always takes a long break at lunchtime. You need someone who is committed to the position and will hopefully stay with the company for years to come. Check out their CV to see how long they have stayed in previous jobs. If they have had lots of positions, it could mean they will be soon jumping ship.
Hopefully, you can find an ideal employee who possesses all the qualities above.
Staff Writer; Steve James