Stop Talking And Start Listening To Your Customers For Business Success.
(Akiit.com) Have you ever counted up how many advertisements you are exposed to in a typical day? No? It would actually be pretty hard to do because the number is enormous. We see them everywhere. Adverts feature on the side of vehicles, on the side of the road, at stations and office blocks. They're all over the newspapers and magazines we read. And most of the ones we see are on our mobile devices. Social media, web browsing, and even streaming videos expose us to dozens of ads every day. Each of those adverts is asking us to buy, or telling us to do something. Isn't it about time the customers got a voice?
Social media can certainly be used to great effect by a disgruntled customer. But by then it's a little too late to avoid the damage that can be done by so much bad PR. Instead, try to engage your customers before they feel hard done by your business. How can you do that? Give them a platform. It doesn't have to be a public platform either. You could be trying out a new product or service idea on a focus group. Unless you listen to the end user, you're not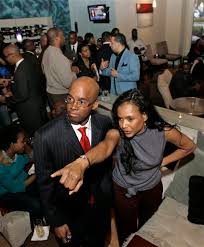 going to be certain it will be a success.
Meeting with the customer can be a daunting prospect these days. We're so used to distancing ourselves by putting up the invisible wall of the internet. Why not book a spot at an exhibition center? You could even rent a space in a big shopping mall. A conference, a meet-up, or even a demo could attract thousands of interested customers. All you need is a table with a branded cover like the ones at Dynamic Gift. Your logo should be displayed clearly, and you should be prepared for some public speaking.
Letting your customers steer the conversation or topics can be difficult to manage at a conference. Instead, prepare a speech and a few guidelines for participants to follow. Practice your answers ahead of time, so you can be sure you'll cover all the details accurately. You may also find that the press becomes interested, so prepare a press pack for the event too.
If you're demonstrating a new product, make sure you have a few available for customers to engage with. Provide links to supporting media like a landing page on your website and a YouTube video. You could also open up the event by streaming it live online. This may not be ideal if you're trying to develop small focus group for product development. though. Filming what happens is crucial if you're to get the best quality data out of a conversation with your customers.
Customer data is incredibly valuable for every business. Try not to spend all your marketing budget shouting messages at customers. You're not going to hear what you need to about your products and services. Give them the tools to speak to you, and lend them an ear! It's better you hear it before the rest of the world reads it on social media.
Staff Writer; J.P. Dunn