Educational Inequality Affecting Black Americans – News One Leads Media Industry in Answering Call.
(Akiit.com) News One, a Radio One, Inc. (radio-one.com) digital news outlet for news and information about for and about Blacks operated by Interactive One (interactiveone.com), launches news division dedicated to coverage of educational news and policy affecting Black America.
Division created in tangent with the documentary "Saving Tomorrow, Today: The Curriculum of New America" (savingtomorrowtoday.com) presented by University of Phoenix, a brand partner of One Solution, which exposed need for heightened exposure on K-12 education reform. One Solution, the company's in-house brand sales and marketing agency for brand partners of Radio One, Inc., responded to that need.
The documentary claims the current education system is failing underrepresented youth, which historically have been communities of color. At critical mass, students are suffering academically with limited opportunity to successfully enter the workforce. To make systematic change, "Saving Tomorrow, Today" suggests solution in community partnership with education, parents, teachers, students and policy leaders.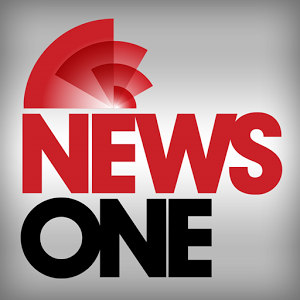 While developing a customized cross-platform marketing campaign for brand partner University of Phoenix, One Solution conceptualized their "Saving Tomorrow, Today" presentation as a launch pad for an educational platform within the company's multi-media network of resources. The platform now serves as a voice and advocate for Black America on educational issues.
Unique in the advertising industry, the media/agency company allows top tier advertisers to take full advantage of the company's complete suite of offerings through a one-stop shop approach that reaches 82 percent of African-Americans in the United States and combines the dynamics of custom content, radio, television and online platforms for maximum awareness on customized campaigns created by One Solution.
"As a corporate entity socially, politically and culturally connected, One Solution is the agency most suited to serve as a conduit for advertisers to inform, educate and inspire Black America into action," says Detavio Samuels, President of Interactive One and One Solution, a subsidiary of Radio One. Inc. "This is one example of how advertisers and agencies can work together on causes that matter to our community."
"Saving Tomorrow, Today" leads the discussion on the new school culture taking a look at how educators, the creative community and critical thinkers are collectively working to create spaces where marginalized students can grow. The documentary is now a mainstay on News One/Education as an amplifier and connector for those working to improve the state of education in America, and serves as first in series of educational documentaries slated to debut in partnership with University of Phoenix.
Since launch, the joint platform has united community and education leaders to bring educational limitations of African-American youth to the forefront. To date, the partnership has aligned with Secretary John King (U.S. Department of Education) and organizations such as Teach for America, National Action Network (NAN) and National Network of State Teachers of the Year (NNSTOY), as well as assisted in the local level amplification of the national efforts.
"Stakeholders have seen and affirmed the platform's unique proposition as a resource to discuss the needs of the black community in education," says Byron Jones, CFO of University of Phoenix."Community partnership is a huge step in the direction of providing solutions for educational gaps that exist in African-American communities. As the success of the work hinges on community support and adoption of recommended solutions, building advocacy and support nationwide as well as within local communities is crucial."
Adding, "We took on this initiative and invited One Solution to join us because our College of Education's mission is to 'make sure every single classroom has a powerful, effective teacher.' The university continuously works with employers to determine what they need from their workforces and to learn where their sectors are headed. This helps the university to ensure that coursework reflects the true nature of the market and has on-the-job value, even while students are still in PreK-12."
This strategic alliance integrates coverage of educational stories within awareness-generating news content. In addition to custom interviews and video, the partnership features live streaming information, documentary screenings, teacher development sessions, education panels and town hall discussions. Currently the "Saving Tomorrow, Today" movement has completed a four-city tour screening of the documentary in Atlanta, Baltimore, Columbia, Orangeburg and Richmond.
Conducted by a coalition developed by National Action Network, the National Network of State Teachers of the Year and University of Phoenix appropriately named "Saving Tomorrow, Today: Redeveloping Our Community Schools," the mission of this coalition is to address key issues plaguing today's P-12 community schools. The One Solution team has captured the momentum of these community meetings and intends to share them on the education platform.
While the educational news platform and documentary are the anchors for the partnership, One Solution is continuously developing custom video content like, "Leaders of the New School Culture in the Classroom," an insightful content series where thought-leaders in education share innovative solutions that address challenges facing America's education system.  In each installment, featured a guest provides academic and social context around their pedagogy highlighting how their work positively impacts and creates opportunities for marginalized students in K-12.
The platform continues to be the "go to" destination for anything providing insight or relative to education. News One posting "Helping Black Boys Navigate the Challenges Ahead," an article highlighting the work of organization Manifest Your Destiny, student participants were invited to attend USDA's "Man in the Mirror" program, which provides reflections of success by connecting African America senior leaders with young adults. Students were also invited to attend The White House's "Week of Making," which exposes underserved populations and at risk youth to opportunities in STEM.
NewsOne.com is a digital destination for news and information for and about Blacks in America, owned and operated by Interactive One, the leading online platform serving the African American consumer reaching more than 10 Million unique visitors per month and growing. Interactive One is a division of Radio One, Inc. (NYSE: roiak). As leaders in urban media, Radio One, Inc., (radio-one.com) owns and/or operates 53 radio stations located in 16 urban markets in the United States. Additionally, Radio One owns interests in TV One, LLC, a cable/satellite network programming primarily to African-Americans and Reach Media, Inc., owner of the Tom Joyner Morning Show and other businesses associated with Tom Joyner.
Follow the journey at #savingtomorrow on Twitter/Facebook and/or by signing up for daily eNewsletter for educational updates on news and policy. Visit www.savingtomorrowtoday.com.