Slow Doesn't Win the Race! Make Sure Your Website is Fast and Reliable.
(Akiit.com) One of the most important features of a business website is its sturdiness. Many business owners make the mistake of getting a website for their company online but any means. This can often mean using facilities that aren't quite up to scratch.
It's a must that your business website is fast and reliable. Here are a few tips you should be looking into if you want your website to succeed.
Use a good host
One of the most common mistakes businesses make is that they go with the cheapest web host they can find. The problem is that there's often a good reason these hosts are so cheap. They're not really aimed at professionals who need a website as a hub of their business. You need to look into the technical aspects, as well as the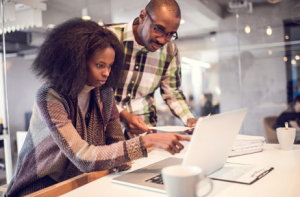 feedback of previous or current customers. Don't be afraid to spend a little more to get the best web hosting for you.
Keep things fast and reliable on your end
Something that a lot of business owners forget is that the Internet connection at their end should be as fast and reliable as they can get it. This helps with uploading and processing speeds. If there are problems with the website, you can get it fixed as soon as possible. It keeps data flowing in and out at a capable speed. It's not always dependent on the Internet speed at the user's end, after all! Check out a Fios availability map to find out more about reliable broadband in your area.
Remember to test
Before you set anything in stone, you should test it. This is the rule for most things in business. Websites are no exception. When you make a change, or add content, or want to know how many users it can handle? You should give it a thorough test. Something like Selenium can be used to build and run tests using your web browser. The best of these is what we call a stress test. This simulates your website being visited by tons of users to see where problems show.
Updating should be quick and easy
Some websites have a really convoluted updating process. If you need to add content, it should be so easy that anyone with a basic understand of computers should be able to do it. Don't assume that web development requires an elongated update process. The web host you use may determine how quick and easy it is. The plugins you use to manage content will also have an effect. WordPress is a good example of a content management system that keeps things simple.
Optimization
You don't want your customers to experience a slow website. But the content you add might be the cause of slowdown! You need to ensure you're compressing images before you upload them to your website, for example. It's possible to reduce a high-fidelity image to smaller file sizes without sacrificing image quality. (Converting images to .png, for example, often works wonders.) A site filled with animation and video might also make things run slow unnecessarily
Staff Writer; Bryant Dobbs