PC Getting Slow? Here Are Some Easy Fixes!
(Akiit.com) All computers will fail at some point in their lives. But instead of investing hundreds of dollars on a new one, why not fix your PC yourself? With the right tools and instructions, anyone can become a PC hero, and it will save you a lot of money when you go down the DIY route. Here are some suggestions that will help you resolve most of the performance issues on your home computer.
Slow, painful performance
The more you use your PC, the worse its performance will become. However, it is a simple case of learning how to clean up after yourself. You keep a tidy home, after all, why not keep a tidy computer? Every few months put aside some time to spend on your PC for some basic housekeeping duties. Clean out any files that you don't use anymore, or that you have duplicates of. There are plenty of tools out there such as Easy Duplicate Finder that can help get you started. You should also delete any programs you don't use anymore. Go to your Control Panel, select 'Programs', and it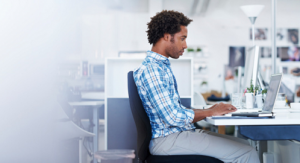 'Uninstall a Program'. Just follow the instructions to delete the program and you should free up some space. Bear in mind that doing this can sometimes leave leftover files, so use a third party tool like Revo Uninstaller to make sure your PC is clean.
Error messages
If you are getting a lot of error messages, it's a sure sign that something isn't working properly. The key is to move fast, as things will only get worse. Most PCs come with self-monitoring analysis – called SMART – that will let you know where the problems lie. But it won't identify every issue. Your best bet here is to try something like Reimage Repair or a similar program. Software like this will scan your PC, find registry errors, and fix them. It's worth looking into these types of program as they can save your hard drive from the brink. And if the hard drive goes, it can be tricky to get back all your work, photos, videos and music.
Viruses
Of course, it could be viruses and malware that are slowing your computer down. If you are experiencing a lot of popups or being sent to strange website pages often, it's a sure bet you have a virus. The good news is there are plenty of antivirus programs out there that can help. We've already mentioned Reimage Repair, but you might find success with the likes of Avast, too. The best antivirus software will blast all those bugs into oblivion. However, once your computer is clean, ensure you don't get another virus again. Be careful about what you click on or download. And consider getting more robust protection for your PC if you want to prevent any more issues.    
Of course, simple fixes like these may not always work. In which case, don't be afraid to get to know your local computer repair guy. Most repair jobs can be done by a professional in no time at all, and it won't cost you the earth. Certainly, it will be much cheaper than spending big on a brand new PC.
Staff Writer; Paul Love