Can The Internet Make You Rich?!
(Akiit.com) Much has changed since the internet became a global phenomenon. In recent years, it has actually given birth to multiple professions and helped us to make money in a variety of ways. But, can the internet make the average person on the street rich?! Is it really possible for us to transform our entire lives with nothing but an internet browser and a computer?
YouTube
So, you're interested in becoming a vlogger. Unfortunately, many people who fantasize about a YouTube career aren't willing to put the work in. It's guaranteed that this profession is both tough to maintain and a constant battle to put quality content out. You're competing with many other people who all want to beat you to the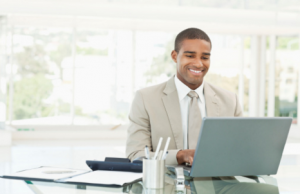 punch.
Verdict: Those who succeed at YouTube succeed big, but the chances are low. If you're not 100% invested, you're going to struggle.
eCommerce
It's hard to think of a time when eCommerce wasn't a big deal. Nowadays, we've come to accept it as the norm, and it's easy to get started with. Third party platforms like eBay and Amazon make it simple, but you're forced to play by their rules. As long as you've got a good idea, though, there's no reason you couldn't be successful from this.
Verdict: Anyone can become successful from an eCommerce business with the right idea. It'll take a lot of work (and some luck) along the way, though!
Google Search
It's sometimes easy to forget that Google holds so much power in its search engine. You can find everything you want, from financial tips by The Fortunate Investor to training packages by Udemy. The power of a search might just change your life one day, and we should all be grateful for that.
Verdict: There's no doubt that a Google search could make you rich in the right circumstances. It all depends on what you're looking for and how it affects your life!
SEO/Social Media
Businesses are constantly striving to become more effective at SEO and social media these days. They have become arguably the most important element of a marketing campaign, and demand is high for these services. If you can become efficient in either area, there's a chance of making big money out of it.
Verdict: It's possible to become rich from SEO or social media. However, this isn't a quick-fix. It'll take much training and lots of experience in order to actually get rich from something like this.
Affiliate Marketing
If you're interested in promoting other companies' products for them, affiliate marketing might be for you. That's the premise behind this tactic, and if you're able to promote well, you can make good money out of this. It'll require a lot of expertise in certain areas, so don't expect instant success.
Verdict: Again, affiliate marketing isn't the instant success method you might be hoping for. It seems simple on the surface but requires hard work and clever tactics to succeed. It might make you rich, but there are certainly no guarantees.
Staff Writer; Ricky Hall