The Ecommerce Blueprint: Learn To Sell Online Today.
(Akiit.com) Many entrepreneurs want to build businesses that effectively run by themselves. Once their businesses are set up, they want to take a step back and let their companies generate money. They want them on autopilot, so to speak.
One area in which entrepreneurs are trying to achieve this is in the area of ecommerce. Entrepreneurs want to be able to stand back and allow their ecommerce businesses to generate wealth for them. But getting to this stage requires a lot of work and effort. Ecommerce businesses need to be big before they start generating significant revenue. Thus, entrepreneurs have to focus their efforts on scaling up their businesses. So what does it take to run a successful ecommerce business?
Remove The Hassle Of Checking Out
One of the biggest problems with ecommerce today is something called buyer friction. It's important that your customers don't feel frustrated every time they fill their carts and try to check out on your site.
The challenge today for the majority of ecommerce businesses is to make the checkout process easier in the mobile age. More and more consumers expect services to be delivered rapidly and effortlessly. But what does this mean in practice?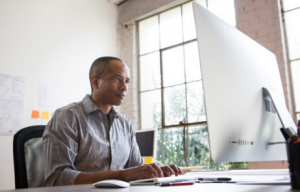 Nike Eubanks from SEO Nick offers some practical advice. First, he suggests removing the need for users to create an account when they reach your site. People already have enough accounts to remember. The last thing that they want is to have to remember yet another password. Plus the process of account creation is itself a time-consuming process. Second, cut down on the number of different screens a customer has to flick through before they can pay. Many sites today have different screens for user info and payment details. Combine all these screens to make the checking out process easier.
Third, use shipping options that are cheap and make the default shipping option the cheapest. Nothing is more annoying than going to the checkout and finding you've been signed up for next-day delivery. Customers might not want that. Fourth, always use as many auto-fill fields as possible. Many customers will have autofill settings on their browser. This means that they can fill in their forms with a single click. Auto-fill forms are a must for ecommerce businesses that want to make their customer's lives as easy as possible.
Fifth, make sure that you actually keep a record of the customer's shipping and billing information. This means that it can be stored for the next time that they arrive at your site. Customers can pick up where they left off and reduce the number of clicks and fields they have to fill out. And finally, make sure that you offer a wide range of payment options. Including a Paypal button, as well as Apple Pay is a good idea.
Choose Fulfillment Wisely
The most challenging aspect of running an ecommerce business isn't marketing, it's the fulfillment. Making sure that you ship the right products to the right people in the right packaging is difficult. The cool thing in today's ecommerce market is that you can get somebody else to do this for you. You don't have to build the complex fulfillment systems yourself. You don't even have to hire a warehouse.
But there are problems with the system. Amazon runs a large number of fulfilling centers, for instance, to help its community of online retailers sell. Fulfillment by Amazon (FBA) was once the gold standard. But there have recently been a large number of FBA problems.
The good news is that the fulfillment market is a lot bigger than just Amazon, so there are other options out there. In today's economy, ecommerce businesses need fulfillment centers that can do two things. First, they need to be able to personalize packaging. And second, they need to be able to facilitate rapid growth. Entrepreneurs need to find reliable fulfillment centers that can do both.
Get Incredible Software To Help Automate Your Business
Behind every ecommerce business is great software. Ecommerce businesses need great software to be able to secure online transactions and market to their customers. When companies are looking for ecommerce software, they should focus on whether it is scalable and how easy it is to use.
Experts say that bad software is a real "growth killer" for online businesses. Software has to be able to integrate things like conversion tracking and marketing. And it shouldn't take specialist training in order to operate it. The type of tools that your business needs will depend on your particular niche. Always research your requirements.
Staff Writer; William Moore