Money Doesn't Grow On Trees: Simple Steps To Keep Business Costs Low.
(Akiit.com) They say that money makes the world go round, and they're right. If you run a business, then the chances are that you're constantly checking your bank balance and looking for ways to scrimp and save. Building up a startup into a prosperous and profitable business is hard work, and takes a lot of time. It's not something that happens overnight, or at least, for most of us it doesn't.
It's no secret that in the first year of running, 50 percent of startups fail. The reason that so many startups fail is because of money, or a lack of it, we should say. So, if you want to ensure that your venture isn't among the fallen startups, you need to ensure that you take budgeting seriously. For example, it's important you learn more about lease accounting and other elements of your company's finances. With that in mind, let's take a look at the simple steps you can take to keep business costs down.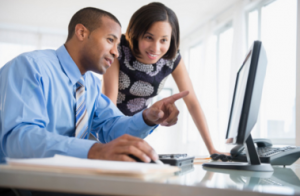 Work from home
A great way to save money is to work from home instead of renting out an office space. Even if you have a team of employees, this is still doable, as you could get the entire team to telecommute. This is something that's becoming more and more popular with small businesses as it's a great way to cut costs. If you're worried about not having a commercial address for your mail to be sent to, perhaps you could look into using virtual mailbox services. As that way, no one would have to know that you run your business from home.
Buy refurbished equipment
Believe it or not, refurbished equipment can work just as well as brand new equipment, and can also come with a warranty. You'll pay a fraction of the price of brand new equipment for refurbished items, and they'll work just as well. So, refurbished equipment is definitely something that's worth looking into.
Outsource
When it comes to running a business, one of the best ways to save money is by outsourcing. You could, of course, opt to hire someone to work in-house. However, by doing so, you would have to pay them a salary. Whereas, if you outsource, you only pay for the work that needs doing, saving you a lot money. Whether you need help with content creation or with your accountants, outsourcing could be the answer. 
Be a paperless company
Believe it or not, there are a lot of consumers who will only buy from or use the services of eco-friendly companies. So, if you choose to go paperless, you would not only save yourself money, you'd also increase your customer base. A lot of people don't realize it, but going paperless can save you a lot of money. This is because, not only will going paperless save you money on the cost of paper, but also on the cost of ink. (Ink can actually be incredibly expensive.)
There you have it, simple steps to keep business costs low. Take these on board, and you can make it more likely that you'll make it past your first year.
Staff Writer; Scott Hill