All You Need To Know About Your Brand For 2017.
(Akiit.com) If you're representing a cause worth fighting for, or have a business idea that is worth buying into, you need to start getting yourself noticed.
Charging forward by yourself is a valiant effort, but without followers, supporters, or customers, it's going to be a lonely and inefficient effort. If you're looking to get heard and make some noise in 2017, you're going to need to attract eyeballs. Somehow.
It's time to talk about getting seen and boosting your brand.
So, what is a brand? Jerry McLaughlin of Forbes has a great definition: 'Put simply, your "brand" is what your prospect thinks of when he or she hears your brand name.  It's everything the public thinks it knows about your name brand offering—both factual (e.g. It comes in a robin's-egg-blue box), and emotional (e.g. It's romantic).  Your brand name exists objectively; people can see it.  It's fixed.  But your brand exists only in someone's mind.'
Your brand is pretty much you. It's not the product of Coca-Cola for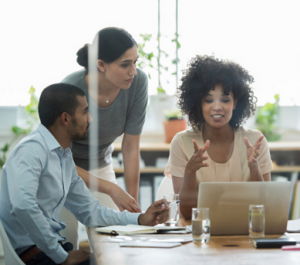 example; it's the green glass bottle and the red background with the white cursive font. So it won't be your product, but you! It's everything. It can be a symbol, name or sound. Think of McDonald's 'golden arches', or even the way Starbucks employees ask for your name.
There may be thousands of people or businesses, like you out there. How do you stand apart from the pack? Good branding is going to give you a head-start – if your imagery can ensure that people can instantly identify you, you're doing well, but what else? You need to start thinking about being inventive or as unique as possible.
If you're copying the ideas of others and making improvements, that will only get you so far. If you start finding ways to be unique, you're going to attract more people to your brand, because you are offering something new, and different.
You need to start thinking about your web presence in the coming year. Are you giving effort to a combined front through Facebook, Twitter and your website? Is your website even up-to-date? It's time to do your spring cleaning early, plan forward and see what 2017 can bring to you if you put the time and effort in.
If you're struggling with the web-portion of your brand, don't be afraid to bring in the consultants. People like CandidSky can drop in and help redesign your site and offer advice on your branding. Seek help when you need it and don't try to force yourself ahead alone while forgetting key areas to your eventual success.
2017 might be a big year for your personal, or business brand. If you're fighting the good fight, there are so many weapons you can use. From logos to livestreaming, 2017 is going to be all about you, one way or the other. Get your brand organised and burst through January with a new look to your brand and see the benefits of good, solid branding for yourself.
Staff Writer; John Martin