Guide to Shopping Around for the Best Broadband Deal.
(Akiit.com) The internet has never more accessible than is today for people who just want to browse websites such as Facebook to catch up with old friends, watch movies through websites such as Netflix, or use the internet to play games with thousands of other people. Every internet service provider has a multitude of deals on offer and it can be a little overwhelming to sift through it all, especially when you do not know what you are looking for. Carefully considering what you plan to use the internet for can help you to choose a package that works for your home or business. Price and data limits are among the decisions that you will need to make. We will review the essentials of good broadband deal based on what you require.
What will you use the internet for?
With the broadband options ranging from a basic standard speed, suitable for streaming YouTube and the like, to high-speed fibre connections, understanding what you are going to use your internet for is the first step. Are you planning on watching movies on a daily basis? Maybe you are a gamer that wants the most out of their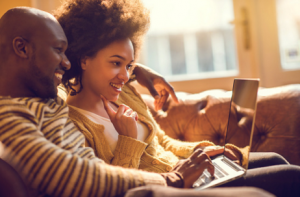 connection. The following will look at the type of packages that would work best for the type of user you and your family are.
Just starting out
If you are looking to get an internet connection for the first time, you will likely be better off using an entry level package. You can go for the lowest speed, which is not necessarily slow if you look at the deals on providers such as Broadband Choices and the like. You also do not have to worry about the data limit, if there is one, as you would not likely use as much as a person using the internet for all of their entertainment purposes. If you end up using the internet more and more, you can always upgrade at a later date.
Gamers and all-round entertainment users
The games that come out these days are massive data files that usually require downloading. The large size and regular updates that games require means that an unlimited data package is most likely the best solution. Likewise, users who want to make use of services such as Netflix in order to watch all of their movies and series will require a high-speed connection to ensure quality and unlimited data. HD and 4k movies can use a large amount of data. With an unlimited data package, you will not have to be concerned with how much usage is left, allowing you to continue your entertainment unhampered and with no extra fees.
Similarly, if an entire family is going to use the internet, even if it is for casual use, there data usage can quickly add up. Furthermore, when everyone is using the connection simultaneously, it can be a strain on the bandwidth and require a high-speed connection such as fibre to support. Unlimited broadband packages are the safer bet for family internet use.
Broadband for businesses
Business internet requirements often differ from that of casual home users. They usually require more than just high-speed, unlimited packages. Additional features of a business broadband package such as e-mail addresses, web space and static or fixed IPs can save your company money. The protection of your data is also important and some packages can include a measure of security. Finally, business packages often receive the best customer support an internet service provider can give. This is due to the possible financial loss that can be suffered if the internet goes down, especially during business hours.
Additional packaged features to consider
Many deals have more than just than just broadband internet. Some may include free telephone service, mobile packages, free hardware such as tablets or laptops, and a wide array of software such as internet security. Carefully weigh what you need from your internet connection with the various free-bees that you could get by signing up.
The internet today is more affordable and accessible than ever. If you are still unsure of exactly what you need, give your local ISP a call – they are more than happy to talk you through their various deals.
Staff Writer; Bruce Shaw