Decorating and Filling a New Office? Don't Miss These Commonly Forgotten Issues.
(Akiit.com) So, you're about to kit out your business's new office, but how should you go about doing this? It can be difficult to get this right unless you think it through carefully. Unfortunately, there are some mistakes that get made very often by people who are taking on a task like this. It's easy to get wrapped up in your own design ideas and preferences. But when you do that, you tend to ignore some of the things that really matter most of all.
Luckily, the tips and ideas below will help you to make sure that you get all the important things right. For example, have you considered the comfort of your employees? It's crucial to get office chairs that keep your staff as comfortable as possible, you can read more on this on Workuff and similar websites, so this is something to consider. These are the issues that are commonly forgotten by many business owners when it comes to designing and filling a new office. Now you can be sure that you never make these mistakes, and instead create an office that's fit for purpose and able to meet the needs of your employees.
Keep Things Clean and Elegant So to Impress Visitors
It's always a good idea to keep the overall design of your office as clean and elegant as it can be. That way, your space won't give the impression of being messy and cluttered. That's something that matters a lot when you are aiming to impress clients and customers who might be visiting your premises and holding meetings in your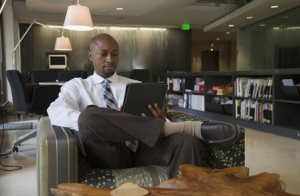 office. You want those people to leave the premises with the right first impressions, and the best way to do that is to welcome them into an office that is clean, easy to find your way around and elegant. Don't overwhelm the space with design features that are simply too much for the space to handle. 
Think of Employee Needs and Consult Them
The needs of your employees should always be considered very important to you. After all, they are the ones do the important work that drives the business on. If they're not able to do their work well and properly, it will be your business's prospects that suffer as a consequence. That's why it's always a good idea to talk to them and consider their particular needs. Ask them what they want and need from the office. They will tell you things and offer tips that you would never have thought of otherwise. That can only be a good thing. When you take action and do what they ask, you will make their jobs much easier, and your whole business will benefit. 
Buy Items That Suit the Amount of Space You Have
If your business's office is relatively small, you should keep this in mind when planning its design and choosing furniture. Large pieces of furniture in a small office space never look very good. Instead, you should try to match the space on offer to the furniture you choose. This ensure that the space does what you want it to, and your employees are able to use it in the right way. You don't want them to feel all cramped and claustrophobic when they're in your office, do you? That's never going to result in an office space that does what your business wants and needs it to. Measure the space and consider what can fit in it before you even start browsing new furniture items.
Consider Noise Issues
This is one thing that so many people forget about. Noise can have a big impact on productivity levels in your office. You need to make sure that your office offers a space that people can go to when they need some privacy and quiet in order to get their work done to the required standard. If they don't have that, they will never be as productive or as efficient as you want them to be in the workplace. Even small things like the noise made by furniture items can have an impact on whether or not people get distracted. You can install caster ball transfers in furniture items if you want to make them move around smoothly and quietly. It's also a good idea to have clear policies on things like music so that people don't become frustrated and distracted.
Ask Yourself How Important Teamwork and Collaboration Is
If you want your staff members to work together as a team and get jobs done in that kind of way, you should make sure that you make that possible. Your employees can only work together and collaborate when you give them the means through which to do so. For example, if your office only has lots of small desks that each person sticks to, working together will be near impossible. To make your workplace as conducive to collaboration and teamwork as possible, you should add some larger tables that people can use to work together. Sharing ideas and working collaboratively will be so much easier that way.
Does Your Office Require a Tech Upgrade Too?
Sometimes, a tech upgrade is required in your workplace. While you're making changes and filing it with new things, it makes sense to give some thought to technology. For example, if your office computers haven't been updated for five or more years, that hardware, as well as the software on it, will probably be pretty far out of date by now. That's something that you should be aiming to avoid. Your employees can only do their best work and help the business to succeed when they have the best tools and technologies at their fingertips each day in the office.
Focus on the Ergonomics of Your Furniture
Finally, you need to focus on the ergonomics of the furniture that you choose for your office. This refers to how the office furniture fits the requirements of your staff in terms of their bodies. So, the chairs in your office should offer proper back support to your employees. And it's a good idea to make sure that the tables you have allow employees to adjust the height. This means that they can decide how to use the furniture in a way that's comfortable and suitable for them.
Staff Writer; Lisa Jones