Make Every Day A Healthy Day.
(Akiit.com) Staying healthier during the day doesn't have to be too complicated, but rather there are a number of small adjustments that you can make that can all add up to making a big difference. Small lifestyle changes that are kept up over a long period are the best way to improve your overall health and wellbeing. Take a look at some of these simple methods of staying healthier during the day and become inspired to make some changes to your lifestyle. If you want to run some tests on your current health situation, you could try using at home health tests without needing to visit a doctor. 
Get Outside
If you are cooped up in an office or at home all day long, you should try to take breaks in which you get out in the sun and fresh air. This will give you your daily dosage of vitamin D, as well as getting you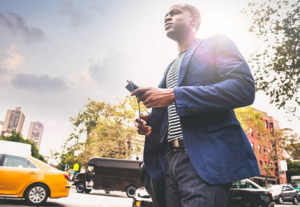 out of a stuffy indoor environment for a little while. Also, much of our daily lives is extremely sedentary which contributes to general ill health. Taking regular breaks will get you up and moving, as well as giving you a bit of time to decompress from the stresses of the day.
Eat Healthy Snacks During the Day
It can be extremely easy to fall into a routine of eating bad snacks on a daily basis in the build up to lunch. Instead, you should replace these with healthier snacks such as fresh or dried fruits, nuts, yogurt and string cheese. Waiting too long between meals can end up causing your blood pressure to drop and making it more likely for you to grab the nearest sugary treat available. Try to eat something every two or three hours to keep your blood sugar steady throughout the day and give your energy levels a boost.
Limit the Number of Caffeinated Drinks You Consume
It can be very easy to use caffeine as a crutch that you rely on heavily just to drag your through the day, but you should try to limit your intake to one cup in the morning to avoid a crash later on. You can also start to drink your coffee without cream and sugar to reduce your calories intake. Instead, always keep water on your desk so you stay well hydrated throughout the day.
Check Your Workplace Health Policy
Whatever workplace you are in, they should take steps to make sure that you stay healthier. In some unfortunate cases, employers put their employees in harmful situations so if this is the case, it is worth speaking to a qualified personal injury attorney. Ultimately, you should expect your employer to take all the steps that they can to protect your overall health and wellbeing.
Manage Your Stress Effectively
In today's fast paced life, everything can get on top of you very quickly which is why it is so important to properly manage your stress levels. This could be through a de stressing evening ritual involving meditation or yoga, time with the family or simply a good book. Take the time to find out what works best for you.
Staff Writer; Tom Ross