How to Connect With Your Consumer.
(Akiit.com) Brand managers, brand owners and business owners alike are all looking for ways to make deeper connections with their customers and consumers. The world of branding and communication has never been more integral, creative and important in the success of a product or service. So today we are looking at how we can forge deeper connections with our consumers and enjoy better relationships with our target groups.
Always Start at the Beginning
Market research is always the best place to start for any new products being launched or for any products needing a refresh. There are many effective research methods currently being used to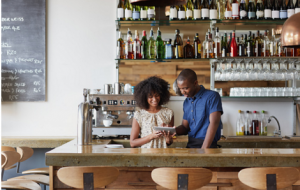 do this effectively. One that is widely used is eye tracking market research where research allows you to actually research how the consumer reacts to the physical environment around them. So by looking into research methods, such as this, we can gain a much deeper understanding of finding clever and compelling ways to connect with our consumers.
Listen
One of the best things we can do as business and brand owners is to listen to our consumers. By listening to what people want and need from our products and services we can learn how to tailor our offerings and improve our message. Essentially polishing the way we talk about ourselves and promote our businesses.
Consumers nowadays are more savvy than they have ever been. They know what they want and they are vocal about it. So sometimes it's important to do less talking and more listening so that we can offer the transparent, authentic and trustworthy messaging that our customers crave. By making our messaging react to what a consumers really want we build trust with our customers and enhance the credibility of our brands.
Get Emotional
We should all be looking at ways that we can make our consumers feel emotionally connected to our products and emotionally compelled to purchase. To do that we need to be looking at the essential human needs our products cater to. Do your products offer a feeling of belonging, emotional security or ego-gratification? Or does your service make consumers feel informed, educated and powerful? Look at the basic human emotions you want to tap into with your products, services and brands and then start planning how to play with the values of your brand so that you can promote those values and in turn connect with your demographic.
Creative Engagement
So you have listened to your consumers and wrapped your branding and marketing around those needs and desires. You have done your research into your market, your demographic and how you can build emotional connections. So now is the time to really engage your consumer and get them to take action. Think of creative and innovative ways you can make your consumers feel like they truly understand your product and want to be a part of it. Our consumers want to feel informed, engaged and important so look into the way you are communicating with your target group in order for them to feel connected on a deeper level.
Staff Writer; George Day