So You Want To Be A Naturalized US Citizen? Here's What You Need To Do.
(Akiit.com) If you moved to the United States five years ago, did you know that you might be eligible to become a naturalized citizen? If so, it is very much worth going through with this application process as the benefits of getting citizenship are manifold. For example, you will be able to travel freely inside and outside the US and won't have to worry about how long you spend outside the country. You will also find that, as naturalized citizen, you will get a lot more health care benefits. Citizens are also able to vote in local, state, and government elections.
There are thousands of people trying to gain this type of citizenship every year, so you should expect the process to be quite a long one. As with most bureaucratic and diplomatic processes, it is important that you go through all the stages and are clear on what is expected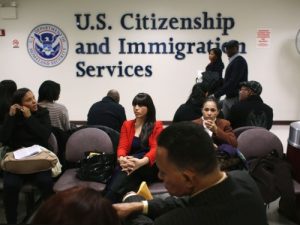 of you. That way, you will be able to put together a very attractive application, which will, hopefully, be accepted.
So, what exactly does it take to become a naturalized citizen of the United States? Here are some important things for you to consider.
Figure Out If You Are Already A Citizen
Did you know that you have the right to US citizenship if you were born to US parents in a foreign country? Even if your parents are not US citizens, but you yourself were born in the country or a US dependency, then you have the right to citizenship. If one of these situations applies to you, then you should visit your local citizenship office to see how you can get the correct documents needed to prove your citizenship.
Research The Application Process  
If unfortunately, you do not qualify to become a US citizen through birth, then you can still apply to become a naturalized citizen. You will be able to start the citizenship process if you have been living in the country for at least five years, or for three years if you are married to a US citizen. Start researching everything you need to do now before you even begin the process. You will need to show important pieces of official documentation in your application, such as a birth certificate and a valid passport for your home country. Be sure to collect all of these so that you know where they are when you need them.
Demonstrate Continuous Presence Within The US
As previously mentioned, you need to have lived in the US for at least five years to apply for citizenship. This is reduced to three years for those who are already married to US citizens. Unfortunately, your five years won't count if they are not continuous. So, for example, if you lived in America for two years, moved back home for one year, but then returned to the US for another three years, these five years cannot be counted towards your application. That's because you moved back home for one year in between. The five years need to be continuous and without any gaps of residence in other countries, no matter how small they may be.
You Need To Have Lived In A State For At Least Three Months
There will be various forms that you need to fill in and file as part of your application. These will be filed in your state's citizenship office, and will need to include a medical certificate and pieces of evidence that support your application. However, before you can file them, you need to have lived in the state for at least three months. So, even if you have lived for five years continually in the USA but have recently moved house to another state, you need to wait until you have been there for three months until you can start your application.
Show A Good Moral Character
America only wants to let good, honest individuals become citizens, so it is absolutely important that you are well-behaved during your time in the country before you apply for citizenship. If you ever have any run-ins with the law, then this will come across very negatively on your application. You might find that doing moral deeds could also help to enhance your application, so it is very much worth seeking out voluntary work with charities and other social enterprises if you have any spare time.
Good Knowledge And Use Of The English Language
Each applicant will need to show that they can understand the English language in its spoken and written forms. If you are unable to speak, write, read, or understand English, then you will have a very difficult time getting your application accepted. If you believe that this will be a problem for you or someone you know, it is well worth signing up for some intense English classes.
Take The Naturalization Test
One way you will need to demonstrate your understanding of English is in the naturalization test.  Every applicant will need to take this test as part of their application. As well as testing your knowledge of the English language, you will also be expected to show your knowledge of American culture and history. Each applicant will be asked ten questions on a variety of topics that range from the American government and national holidays to the previous presidents and former US territories.
Take An Interview And Oath Of Allegiance To The United States
If you manage to pass the naturalization test, you will then need to take an oath of allegiance to the United States. More often than not, this will take place on the same day as your interview. The interview will be between you and an official, who will make sure that you meet the different requirements to become a citizen. When you take the oath, you will probably do it as part of a ceremony with other applicants.
The path to becoming a naturalized US citizen isn't exactly easy, but you shouldn't find it too difficult if you are able to meet all of the requirements and criteria.
Staff Writer; Larry Poole