Essential Health Equipment You Should Have In Your Home.
(Akiit.com) With the uncertain future of Trump's health care reform, the stability of our personal health could face jeopardy in the near future. So now is a better time than ever to make sure our homes are stocked up with essential health equipment. Hopefully, you will never have to put it to use, but it's always better to be safe than sorry and some of these products could quite literally save your life. So why wait? Whether you have pre-existing medical conditions or not, you should make sure that you're well stocked up on these essentials and have emergency equipment at hand. Here are a few things to consider picking up.
First Aid Kit
Every public facility will have a first aid kit at hand. Schools, stores, general public areas. So why shouldn't your home? A good first aid kit has all of the essentials to deal with minor injuries: medical tape, bandages, antiseptic wipes, bandaids. The list goes on. Make sure that it is secure and that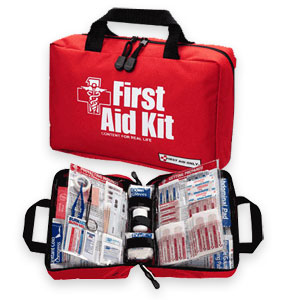 everyone in your home knows its location. If you have children, keep it out of their reach, so they don't get the opportunity to play with these important items or remove them from the bag. When items are used, make sure that you replace them.
Defibrillators
This may sound a little extreme, but having a defibrillator at hand could save yours or a family member's life if anyone were to have a sudden cardiac arrest. You might think that one of these will be expensive, but you can actually get your hands on one for a relatively cheap price. There are 3 Reasons to Purchase Refurbished AED Defibrillators: they're cheaper than new defibrillators, they perform the same function and they are recycled, which means that they are green and better for the environment. Only ever use one of these devices in an emergency and make sure that you are fully aware of how to operate the piece of equipment properly before use.
Medicine
Every single home should have a medicine cupboard. It should be out of the way of children and away from anything that they can climb to reach it. The best option to make your medicine cabinet child-friendly is to fix a lock to it. Your medicine cupboard should house all of the essentials that you may need to treat minor sickness. Check with a medical professional before taking any medication. Generally speaking, there could be paracetamol, ibuprofen, aspirin, cough syrups and lozenges. If you have prescription medication, it could be stored in here too! Try to keep things organized so you're not left rooting through piles of tablets to find the ones you need.
Face Shields
People don't often use face shields, but their popularity has increased over recent years. If you live in a busy household and find yourself sick, you will want to avoid passing on any illness or infection to those around you. Face shields can be popped on easily and will prevent germs spreading through coughs and sneezes.
Staff Writer; Steve Love