Classic Music That's Still Relevant Today.
(Akiit.com) If you're a music lover, you'll listen to tracks stretching from the 1800s and beyond to the modern day. You'll find yourself having to constantly try to convince people why they should listen to this range of music too, often due to its uplifting nature and often forgotten melodies that you can't find in the pop world. However, why should we listen? Because classic music is still relevant.
In mainstream media, classic music is defined as a track that follows established principles and no popular movements. Despite this, many 'classic composers' and their work have inspired a lot of the modern days listening trends and brought out about some pretty niche corners. So what are a few of the songs that we still love nowadays that really hit the mark back in the day?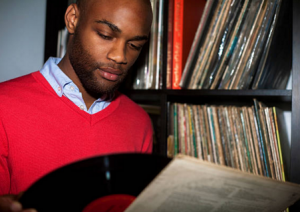 What A Wonderful World
This song strikes a chord with us all. In 1967, Louis Armstrong's hit was written at the height of a time of when appreciating the world we have was necessary and often forgotten. However, the track didn't peak until the 80s due to popular movie use, especially in war films. It's sought after use in these kind of action films makes perfect sense when you consider the content.
This song was a best selling single when it peaked, showing its ability to stand the test of time. It's also been covered time and time again due to it's strong yet simple message, from small indie artists looking to get into the music world, and big stars like Cliff Richard.
Bohemian Rhapsody
You can find a copy of this song at all good music stores, as well as digitally and on CDs. Bohemian Rhapsody is so special to it's audience because it's so unique, even for its time. To really ramp up its party effect, you can use special audio devices from places such as Vinyl Vintage to really get in the 70s mood.
The narrative progression of the song just doesn't seem to make sense, and that's what's so great about it! Freddie Mercury's lyrics and piano playing has lasted the ages because of his status as a beloved symbol, and we don't blame anyone for loving him. Although we've never actually been given the actual meaning of the song, a lot of speculation has arisen, with some considering the anthem a 'hidden message.'
Life On Mars
Life on Mars is such a good hit because of its unusual tone alone, yet it's lasted the ages since the 70s because it used the most up-to-date chords back in the day. The lyrics are very specific, and often tease mainstream media for their 'revolutionary' undertones, especially during the 'summer of love.'
David Bowie always had a special sounding tune on the go. Life on Mars is one of his best, and manages to combine strong emotional lyrics and singing, with a lot of people not managing to hit the notes, with the proud swelling feeling you get from listening to a strong anthem.
Staff Writer; Jason Moore