Office Overload – How to Find an Office Space for Rent That Is Perfect for Your Business.
(Akiit.com) We all know that businesses come in different shapes and sizes. It's surprising then that we expect them to fit neatly into the same basic workspace. For a long time, the traditional office has been a staple of enterprises in New Zealand. While it's still the most prevalent type of work environment, we now understand that it's not a perfect match for everybody.
Fortunately, the office space for rent in major cities like Auckland and Wellington has diversified in recent years. Alongside conventional leases, there are now fully managed offices, coworking spaces, and virtual facilities too. Whatever your needs, there's a workspace out there that is designed to cater to them. You've just got to look in the right places.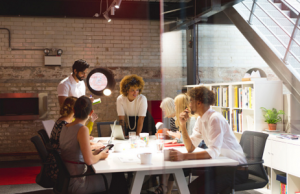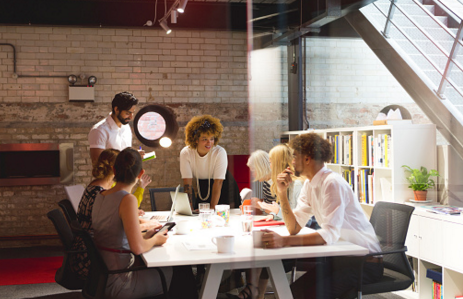 This guide to finding a great office in New Zealand will give you some tips on where to start.
Keep Your Options Open
As already mentioned, you don't have to opt for a traditional long-term lease if it doesn't suit your needs. Virtual offices are a superb option for entrepreneurs on a tight budget. They help business owners operate successfully from home until they're ready for a fulltime lease.
Coworking spaces share some similarities with virtual offices. However, they cater to those who want to spend time in a physical office, without attracting sky-high costs. They are, essentially, big offices that are shared with others. They are great for minimising launch costs.
Know Your Dimensions
Ideally, all businesses need to find an office arrangement that is scalable. Before the introduction of flexible workspaces, this was not an easy feat. Fortunately, virtual and serviced solutions are inherently variable. For one thing, there are no penalties for early termination.
You won't ever get charged for leaving your contract before the agreed date. This opens up all kinds of opportunities for supported growth because it's possible to up or downgrade whenever needed. It's the kind of flexibility that helps businesses weather hard times.
Pick a Practical Location
Picking the right location can be tricky because there are a lot of things to consider. If you're running an onsite team, they'll need good transport links to get to work on time. It's also useful if the office is situated close to practical amenities like coffee shops, parks, and supermarkets.
The problem is that these central locations tend to be very expensive to rent. Often, the only realistic way for smaller businesses to afford them is via a flexible lease. Fortunately, serviced and virtual offices in New Zealand come with a top rated address guaranteed.
Secure Your Future
Perhaps the best thing about flexible leases is simply the regard that providers show for their tenants. Serviced suites, for example, are every bit as luxurious and super functional as conventional offices. However, the power dynamic is completely different here.
There is no self-interested landlord looking over your shoulder or demanding unfair terms. Serviced vendors provide a service. They are not lending you a property. It's your office, and you can change it at any time. This kind of freedom is hard to find, especially on a budget, but it is very valuable.
How to Find a Great Virtual Office in New Zealand
If you're thinking about a complete relocation, in order to start afresh or launch somewhere new, keep your eye on the big cities. Auckland and Wellington are the places to be for ambitious entrepreneurs who want to be part of the action.
The benefit of being centrally located is that it ensures your company stays visible. It tells Plus, sponsors, and investors, that your business is worth a second look. You'll also find it easier to attract local talent if you're in an inspiring spot.
Staff Writer; Terry Parker