3 Signs Of Trustworthy Employers.
(Akiit.com) When you start out at a new job, you can never quite tell about the caliber of the people straight away. Even if you consider yourself to be a good judge of character, you have to admit that it can take quite a long time to really get a sense of the workplace and the working culture, not to mention specific individuals you might be working alongside. It is especially important to want your employers to be of a certain quality, as that makes a big difference to your daily quality of life. In this post, we are going to look at some of the signs of trustworthy employers which you should look out for.
Friendly
If your employer generally makes an effort to go out of their way to speak to you, this often translates well as being a good sign of an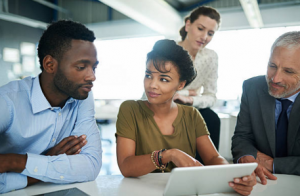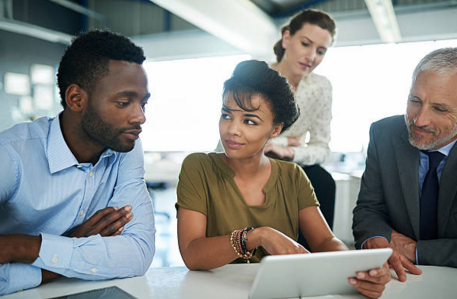 employer you can trust. Of course, you have to be careful to ensure that it is not just a show, but if you feel it is genuine then that means fantastic things for your future in the business. An employer who shows genuine interest in you is one who is likely to be easy to talk to, and that makes both the social side and the professional side of working there much easier to deal with. Of course, it helps to make an effort to return this friendliness, as that way you can keep it going for a long time, and benefit you both.
Helpful
Your employer should not just leave you to it, especially in the first days, and hope that you understand what you are doing. A decent employer will go out of their way to provide you with whatever help you might need to understand what your job is, what is expected of you, and so on. This attitude of helpfulness will also hopefully show up in other areas. It might be that they offer help after an accident, or that they are there when something goes wrong for the first time to help you get out of a sticky situation. Whatever it is, this is something that shows that you can trust them, and that you can feel comfortable in your new place of work. Both of those are helpful feelings.
Encouraging
Hopefully, your employer hired you because they feel that you are good for the job. Given that they have put that within you, you would expect them to continue with that – so when they don't it can be very disappointing. If you find that your new boss is very encouraging of everything that you do, you can be sure that you can trust this manager to be a fine employer. The worst hotel employers will not be encouraging and instead put you down whenever you make a mistake. Of course, you expect to be reprimanded a little if you do something wrong, but the point of real encouragement is that they show a faith in your abilities, despite what is currently happening. With that faith behind you, you can enjoy it all the more, and get ahead in your new job much faster.
Staff Writer; Craig Day