Benefits of Using CrazyEgg To Increase Sales and Conversions.
(Akiit.com) Optimizing websites is the thing that is going to get you more traffic. It is going to enhance user experience and also bring in more returning clients as well. But for this to happen we have to cultivate a love for collecting and analyzing data. We need to understand how optimization tools work for our benefit. This also means looking outside of Google Analytics. But then where to look at and what to look for? Don't panic. Have you ever heard of Crazy Egg? This is a tool / plug-in or / snippet of code that can be installed on either some or all of the pages of your website. Crazy Egg works to comprehensively track the behavior of your visitors and in many cases also visualizes it for you.
Crazy Egg helps you find out the answers to the following and more:
• Which parts or pages of your website attract more attention?

• What is the general user behavior when they encounter longer pages on your website?

• Which links attract the most number of clicks?

• What classes of users access your website?
What Makes Crazy Egg Even More Special?
Click Heatmaps
Is your website hot? You can easily find out which parts of your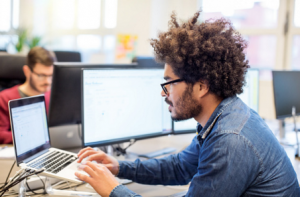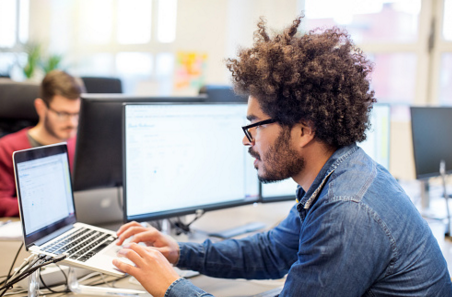 webpage attract more attention and are considered hot and trending by users and which are not. Crazy Egg comes with a click heatmap functionality that presents a static image of your webpage in front of you. This software tracks and records all the clicks made by all the visitors. This is depicted in the form of a visual graph that gives you an idea of your most visited and/or clicked links, pages and features. It even shows all the clicks received by any static element on your page. Crazy Egg's click heatmap will even tell you if there are any links or clickable elements that you are ignoring so that you can take action to optimize them or maybe test new page designs to .
Scrollmaps
This feature of Crazy Egg helps you determine which part of your website your users are spending most of their time on. With it you can know and understand what makes the user spend less time over some areas of the webpage as compared to others. Scrollmaps too are easy to read visualizations that let you recognize the vital CTAs and/or marketing material that your users might not even be seeing. Your users have different browsing habits and Scrollmpaps let you understand how to optimize your webpage lengths to suit every user without them missing any of the content that they want to see. You can then easily divert their attention towards the CTA you have so creatively put together and move a step closer to getting the desired sales figures and conversions.
Confetti Reports
Crazy Egg's unique 'Confetti' reports are a lot like their standard click Heatmaps in principle. They too show where your users tend to click more on all your tracked web pages but here we can go a bit further. Confetti Reports function by breaking down those clicks into unique segments of website users. This segmentation offers wide potential as you can determine user behavior based upon new vs. returning users, or users belonging to different countries or age and profession groups or even the search engine that was used to acquire those users in the first place. With Crazy Egg you get different perspectives on things and you are much better equipped to optimize your website.
Staff Writer; Calvin Ford