STEAM Careers at HBCUs, Ford Motor Company Supports the Cause.
(Akiit.com) There is no debate about the continuing historic importance and strategic mission and purpose of the nation's 120-plus Historically Black Colleges and Universities (HBCUs). During the 2017 homecoming festivities that are now occurring on HBCU campuses across the nation, I believe it is also important to salute and recognize the companies that financially contribute to the success of HBCUs.
The Ford Motor Company has had a long track record of contributing to HBCUs that spans more than 30 years. Thus, it was noteworthy when Ford recently launched its "Drive2Greatness" initiative to support science, technology, engineering, the arts, and mathematics (STEAM) programs at HBCUs.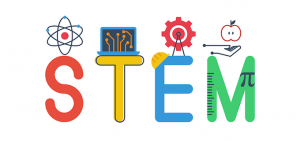 We concur, that STEAM careers are vital and in high demand in today's global economy. The clear majority of African American college students, who complete their course of studies in STEAM fields, graduate from HBCUs. Thanks to the Ford Motor Company and the Tom Joyner Morning Show, the "Drive2Greatness" initiative is off to a great start.
According to "Raj" Register at Ford multicultural communications, "For more than three decades, Ford has been committed to implementing and supporting initiatives that encourage and inspire young people to pursue and succeed in STEAM careers…with the launch of our inaugural 'Drive2Greatness' program, we're excited to extend that commitment to support Historically Black Colleges and Universities and their STEAM programs."
The competition among HBCUs to win prizes in the Drive2Greatness program involves earning points through online voting at the Facebook page of the Tom Joyner Morning Show that includes using a Ford-dedicated hashtag via social media platforms. I just voted for my HBCU, Howard University, using the hashtag #FordHowardU. Howard University has a diverse array of many key STEAM academic disciplines. Make sure that you vote for your HBCU today.
Last year, the National Newspaper Publishers Association (NNPA) awarded Tom Joyner our 2016 Lifetime Achievement Award for his outstanding national broadcast leadership and his dedication to our nation's HBCUs. Ford selected the right national radio partner and outstanding leader in Tom Joyner. Our African American college students do need more support, encouragement and engagement, particularly with respect to STEAM careers.
The Ford Motor Company and the Tom Joyner Morning Show deserve our salute and tribute, because, together they are helping to make a positive difference in our communities and with our HBCUs. Driving toward greatness necessitates adequate preparation and attaining a quality education. Drive2Greatness is timely given the increasing demand for STEAM college graduates in the current expanding economy.
Dr. Lezli Baskerville is the President and CEO of the National Association for Equality Opportunity in Higher Education (NAFEO), the umbrella organization of all of the nation's Historically Black Colleges and Universities and Predominantly Black Institutions. Dr. Baskerville stated, "The Drive2Greatness program by the Ford Motor Company and the Tom Joyner Morning Show is an effective model on how to encourage STEAM careers. NAFEO is proud of what our HBCUs are accomplishing in these transformative fields of study."
Our most precious resource in our communities is our youth, who are gifted and talented and also need more opportunities like the Ford Motor Company's initiative on STEAM.
Columnist; Dr. Benjamin F. Chavis, Jr.
Official website; http://twitter.com/DrBenChavis