Build Your Own Home Like A Pro.
(Akiit.com) There can be no greater sense of achievement than building your own home. Being the master of your own castle and surveying your land is the stuff of dreams. However, many people all over the world are trying to make this fantasy into a reality by utilizing the newest methods of self-building. Gone are the days where you need to be a qualified surveyor or architect to manage a project. Although you may need some input from the professionals, you will be more than capable of creating the blueprint for your new humble abode, sourcing materials and putting the finishing touches to your structure. Take a look at these reasons why building your own home could be the most exciting challenge you ever undertake.
Going Bespoke
Designing your own home gives you the opportunity to flex your creative muscles. If you want a timber fronted four-bed chalet style home complete with rooftop garden and turret, then you can have it. If you have a hankering for large amounts of natural light, you can have a glass-fronted facade. Working alongside your architect, you can create your perfect home. Should there be a time when you are thinking of selling up, your unique dwelling will carry a premium because of its sheer individuality.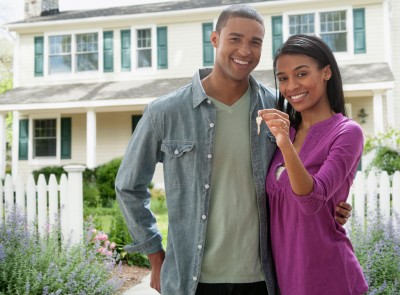 You Are In Control
Choosing where to pitch your new pad will be the first important decision that you make. You need to ensure that you carry out adequate soil testing on any plot you're considering purchasing so that you can be sure your new home won't be at risk from subsidence, damp or weak foundations. You are in complete control of the project from start to finish so need to make sure that everything is in order from the get-go. And if things just don't work out to your liking, hiring a professional may be best. If one happens to be living in the Southeast, a company like Helitech, can handle foundation repair and basement waterproofing in Missouri area.
Speed
Self-builds are getting speedier and speedier to erect. Flat pack homes are becoming more popular as they are first built in sections offsite and then delivered to your plot of land to be reconfigured and put together like a jigsaw. Most of these homes are created in Germany, and their precision engineering prowess is demonstrated superbly as each piece is measured to within a tenth of a millimeter. Builds that would traditionally take up to a year can be completed in a third of the time.
Go Green
If you want to be sustainable and like the thought of showing off your eco-credentials within your home, self-build is the way to go. You can create beetle banks on your roof, build to a carbon neutral policy, use eco-friendly insulation and install solar panels to your new dwelling. With rising energy prices and a diminishing fossil fuel reserve, it will pay to get in on the sustainable act to limit your reliance on the big utility companies and become a little more self sufficient.
Building your own home is both thrilling and daunting. However, the unique abode that you will create will be well worth the moments of sweat, toil and stress that you may have to endure.
Staff Writer; Gary Day