Small Online Stores: Promoting Your Ecommerce Store Is Make or Break for Your Business.
(Akiit.com) When you start a business, you're a small fish in a big pond. You might have the best business idea ever, but unless you can get your name out there to the right customers and put up a fight with your more established competition, you don't stand a chance. One way to give your business the best chance possible is to promote your store in the right way so that you're reaching interested customers. Here's how you can go about it.
Choose The Right E-commerce Platform
Your online shop front will be the first thing many customers see of your business, so it needs to make a good impression. You want something smart looking that's intuitive for customers to use. Anything that puts style before substance is a no go, if it's not easy to click around or search for the things that they need a customer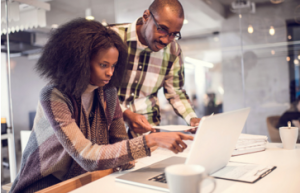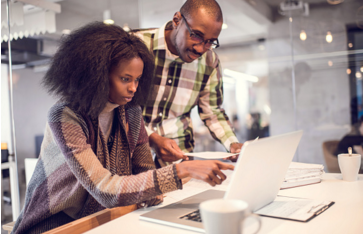 may well give up and shop elsewhere. There are different types of e-commerce sites available- you might need to go with an e commerce platform for businesses that sell to other businesses, or one where you sell to consumers or administration. It all depends on the type of business you run and what you sell (and who you sell to). A site that works well on smartphones and tablets is imperative; research has shown that people now order online more on these devices than laptops or desktops.
Blog For Your Business
Blogging for your business can be incredibly beneficial for a number of reasons. First, every time you publish a blog post it's another opportunity for your site to come up in search engines when people are looking online. Websites are generally pretty static, the content doesn't change that much and so search engines crawlers are fairly disinterested. But blogging means that new and exciting content is being indexed all the time and can mean a boost in page rank.
Posting regular content that appeals to your customer base can gain you followers or shares on social media which can help to get your company name out there even further. And on top of this, having a business blog makes your business look legitimate and reliable. These are things that potential customers will be looking for before buying from your store, and can be difficult to prove as a new business.
Hire a Marketing Agency
Marketing and advertising are more complex than you might realise, and unless you have experience in dealing with it then it's best to hire a professional company. Things like SEO, blogger outreach, social media marketing and affiliate marketing are just a few of the ways your company can reach its customers. They will be able to help your store to rank as highly as possible with search engines, which will of course mean more organic traffic and sales for you. They will be able to give you advice about things like turning website views into sales. As a small business you have to be discoverable in order to succeed.
What are you doing to ensure your ecommerce site reaches its best potential?
Staff Writer; Gary Moore