4 Ways To Fund Your Business Expansion.
(Akiit.com) There'll come a time when you think it's time that your small business became a little bit bigger. You'll have an idea about what this will entail, can map out a timeline of progress, and so on. Everything seems to be taken care of, but there's a problem: this expansion is going to require money, and you're not quite sure what the best path to take is. But don't worry: even if you're looking at your business accounts and you're not sure if there's enough there to fund the growth, you'll still have a number of options for making your dream a reality, as we below.
Your Friends and Family
Your friends and family have been supportive since day one; might now be the time to bring them on board in a more official capacity? You can think of it as borrowing money from loved ones, or they can become investors. In any case, if they're ready and willing to help propel your business expansion, then it may be a good idea to accept their proposal. Be aware, however, that financial matters between loved ones can cause problems, so make sure everyone is on the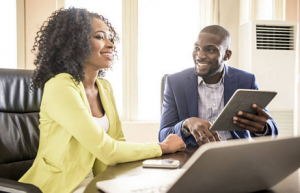 same page – and the agreement is written down – before proceeding.
The Money You Already Have
Your business bank account isn't a true reflection of how much money you have. There are a number of other factors that contribute to that figure, including the size of your business premises and any bills you're still waiting to be paid. Both of these can be used to fund your expansion. First, you'll need to know what is invoice factoring; it's the process whereby you sell your unpaid invoices to another company. It's a way of ensuring you get all your money without having to wait for your customers to pay you, which can cause cash-flow issues. At your office, consider renting out any spare desks that you might have; it'll be a useful cash top-up.
Crowdfunding
You're already an established business; this, after all, is about business growth, not set-up. If you have a loyal fanbase, why not try to leverage their loyalty to raise money? By using Crowdfunding websites, you have the potential to fund the entirety of your expansion plans. Of course, your existing customers won't just be giving you money out of the goodness of their hearts; they'll expect something in return. This can be something like promotional items, invitations to the launch party, and so on. There is an art to this, of course, and it's important that you strike a balance between giving too much away, and not giving enough of an incentive for people to donate.
Your Own Cash
Finally, it could be time to look at your own cash, especially if your initial business was funded through more traditional means. If you've already established that your business is profitable, then there should be fewer issues when it comes to 'risk.' You'll be putting your money where your mouth is, like any good leader!
Staff Writer; Gary Shaw