Making Your Business More Efficient.
(Akiit.com) Business needs to be efficient, that's something everyone can agree on. It's the cornerstone of your operations, something you base making your profits and ordering your inventory off of. So if you're losing out on the productivity side of things, either losing money you know could be better used elsewhere, or taking too long to complete tasks, it's time to address the issue. We've already looked into some digital ways to optimize your business operations, so let's take a closer look at some of the more physical and most profitable ways to make your process much more efficient. Here's a few ideas for you to look into.
Take the Risks You Want
We all have risks we need to tackle, no matter what walk of life you're in. Except in the business world, this is the best time to try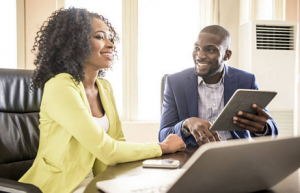 and expand your business as well as improve your inner operations a little. When you have anything from a range of more admin to take on, or a new supplier to deal with, you're going to have to change your model to fit the new direction you're going on.
So find the risks you know you could pull off and go for them. Not only are these opportunities the best way to stay in business for another day, but they can identify where you're going wrong. They can also be the chance you get to fix them.
Collaborate With Other Companies
Not only does this mean collaborate with other businesses in your area, but to also try collaborating amongst yourselves as well. Building a business that has more than one location is tricky to do when you're just starting up, but if you know you have the funds in the bank, it might be the best idea.
If you're working out of an office or a shop, you can scout out catering companies nearby that can run your lunches for you. This can end with a good deal that builds goodwill between the two of you, and can make running business events a whole lot easier (catering is one of the most difficult elements to set up).
Hire What You Don't Have
If you're a business that's missing a few personnel, or something that'll make your business easier to run, you're going to need to put plans in place to get the right people on board. You don't even need to have permanent positions you're not going to be able to afford in the long term, and instead take on contracts or try outsourcing.
For example, if you're creating a lot of waste output, it'd be a good idea to hire on some tip trucks. It's short term, so it'll be relatively inexpensive to add to the roster, and means you're not constantly working with a build up of trash and smell around your business.
Making your business more efficient can be easier than you think. Try out these ideas to see how they fit your business for better operations.
Staff Writer; George Hall