Perfecting Your Supplier Procurement Strategy.
(Akiit.com) The world has gotten smaller. This is by no means a bad thing, it just means competition has gotten stiffer and the need for more reliable, more compliant, and more cost-effective suppliers has risen to the top of every industries must-have list. Obviously, to achieve this kind of supplier you need to have more than a proficient handle on Google searches. You need to put in place a watertight strategy when it comes to sourcing suppliers and then procuring them in the best possible way.
Of course, both of these important factors can be boiled down into one all-important question: what are the most important things to keep in the front of your mind when you start selecting suppliers?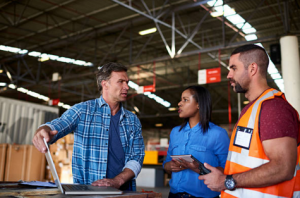 So, without further ado, here is everything you need to know:
Know What The Total Cost Is
It can be way too easy to look at the price of a component or part and think that figure comprises the total cost of for the supplier in question. But this is rarely the case. There are other factors that you need to weigh in and ask about when procuring a client, such as the costs of transportation and logistical fees, as well as quality assurances of your product, all of which can contribute to the real total cost.
Quality Is The Key To Everything
We mentioned quality assurances above and how they go hand-in-hand with the total cost of ownership, but you need to make product quality a huge part of your procurement process when it comes to choosing the right supplier for you. This isn't just because a reputation of poor quality can wreck both your brand and your business, nor because people expect top quality when they purchase something, but because products need to meet regulations, safety standards and be compliant with other standards depending on your industry.
Each Supplier Has Different Capabilities
Unfortunately, there can be a big difference between what a supplier claims they can do and what they can actually offer. When you were starting out, you probably claimed you could do certain things to get the promotion and then spend a week solid learning exactly how to do it. The same applies here. However, you need to determine the truth or face a big bunch of headaches down the line. Take https://logicmaterialhandling.com/ as ground zero. They offer the sort of capabilities you want in a supplier, such as quick turnaround time, storage facilities, automated systems, transport offerings and everything else that will give you extra leverage.
Consistency Will Always Be King
Everyone in business knows that repeat customers are the fastest way to grow and succeed. But the only way you can have repeat customers is by guaranteeing your product is consistent. They want to know this one will work the same as that work. As such, evaluating a supplier's consistency is one of the best things you can do when procuring who to pick. You want to know you can rely on the supplier to deliver the same results every single time.
Staff Writer; Ted Carter