So You Have Decided You Want To Become A Pilot?
(Akiit.com) Do you dream of flying some of the world's most sophisticated aircraft across the globe? To say being a pilot is a thrilling job is an understatement. Equally, though, it is a very difficult job – one whereby you will probably encounter numerous hurdles along the way. With that in mind, read on for some useful tips on becoming a pilot.
Do your research – The first thing you need to do is your research. Make an effort to find out everything you can about this profession. It is a good idea to do your homework about some of the best pilots, like Wade Coggin. You can also email pilots to find out about their experiences. You will find that most will only be too happy to help you and provide their opinion. You should also take a look at the different routes to becoming a pilot so you can plot your way into this career. You can visit spitfires.com/ to get more info regarding this profession, take a passenger flight, try a simulator, or even take some spitfire training!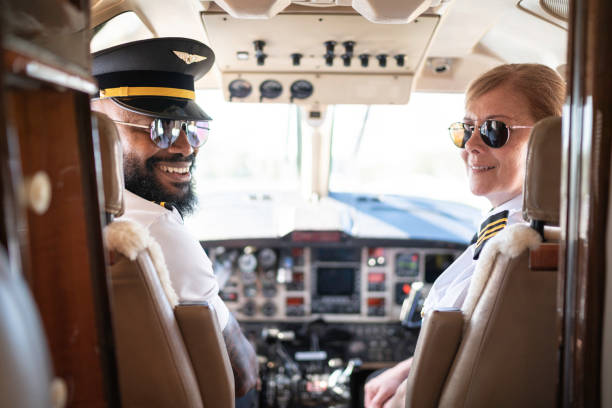 Start saving – To say that this is an expensive career path is putting it lightly. Nowadays, there are only a small number of airlines that offer sponsored schemes. You need a lot of money to become a commercial pilot; so the sooner you can start dealing with the financial side of things, the better. From investments to family assistance, you really are going to have to explore all monetary options that are available to you. It is also worth pointing out that this is a job that is incredibly competitive as well, so merely investing the money does not mean you are going to make it to the top.
Get your pilot medical – Before you can embark on any form of commercial pilot training, you are going to need to get your pilot medical, which is a Class 1 medical. This is a requirement for anyone that wants to train for an airline transport pilot licence or a commercial pilot licence. The last thing you want to do is put all of your money towards a course, only to then find that you are not deemed fit enough. Worried that you can't be a pilot because you wear glasses? This is a myth. So long as your vision is correctable to 20/20, you can fly a plane.
Don't give up – Last but not least, never give up! No one said becoming a pilot was going to be easy, and you will certainly experience some frustrations along the way. Nevertheless, if this is the career you have your heart set on, you need to learn to push through it.
Hopefully, you now feel more prepared for your quest to become a pilot. There is no denying that this is a difficult journey, but it will certainly be worth it once you become a certified pilot and you can live your dream.
Staff Writer; John Ford