Making Money By Selling Your Home.
(Akiit.com) Money makes the world go round, and it also helps us be more comfortable in life. Selling your home is a monumental life decision. Are you ready to move away from the memories and onto a new adventure? Is the property market in your favor right now? Here are a few tips for selling your home so you can get the best offer, so that you can use that money for your next investment.
Check That The Property Market Is On Your Side
You may have already come to the decision that you're ready to sell your property. However, the worst thing you could do is rush to put it on the market when you have no idea if the current climate of the property market is in your favor. It's good to know how much your property was worth when you brought it and how much it's worth now.
You can do this by getting a valuation from a number of estate agents. A good one being William Pitt Sotheby's Realty and once you've got that valuation, you need to see what the future predictions are for the property and properties around your area. Is it a good time to sell or is it worth waiting? Do your research before committing to the process of putting up your property for sale.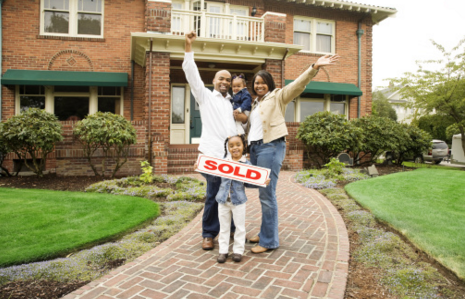 Fix The Damages
It may seem like a big hassle and might cost you some money upfront but if there's damage to the property, it's worth fixing it before you put it on the market. If that is the case and there is damage, for instance to the exterior of the property, a company such as House Siding Contractor, can do all the dirty work; improving the look of the facade, increasing curb appeal, and reducing energy costs too. Why get this work done? Well, potential buyers may not be the DIY type or have the money themselves to fix an outstanding issue on a property. From a seller's point of view, this may work in your favor by increasing the value of your house beyond what you spent fixing the damage. It's certainly worth the effort!
Stage It Well
Staging your home for selling can really help sway your buyers to the price you're after, rather than them going in at a much lower offer. When preparing your home for photographs and visitors, make sure the property is clean, decluttered and tidy both on the inside and outside. Transform the rooms if needed, into their original purpose so that buyers can see the full potential on offer. Add little touches such as a vase of flowers or a lit candle in the bathroom because these give your home that lived in factor that many will end up falling for.
Prepare To Wait And Haggle
Not all properties are sold immediately, and some take time to get the price you're after. Be prepared to wait and stand your ground where possible. But also be ready to haggle the price if there's a buyer that's ready to make an offer but might not match the price you had in your head.
Property investment is a great way to invest your money and to develop a portfolio that will ensure you're sorted for life when you retire.
Staff Writer; Jerry Hill