You Don't Want THIS To Happen On Your Office Moving Day.
(Akiit.com) We all know that moving house is one of the most stressful tasks we can embark on. Most of us put it right up there with marriage and birth. The day itself will be a wrought experience of pulling hair and snapping at your loved ones.

But, if you thought that moving for personal reasons was bad, try relocating a business. Aside from the usual stresses, a move like this puts your life's work on the line. Still, many business owners choose to relocate at some stage. All the better for making room for more staff who can, in turn, boost your workplace productivity.

But, the benefits don't outweigh the fact that you'll probably find this process harder than anything you've done thus far. We can't take stresses like these away for you. What we can do is help you prepare for the three things you most definitely don't want to happen on moving day.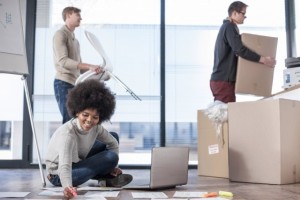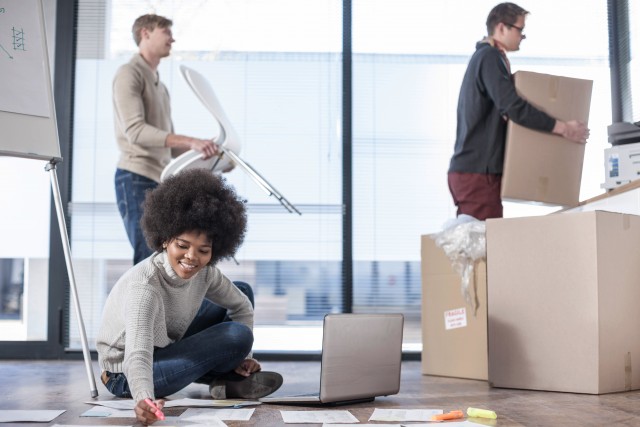 Delays

We've all experienced a delay or two when moving day rolls around. We've had to move in with family, or descend upon a hotel. In business, though, delays aren't something you can afford. Sadly, they're as likely here as they are in traditional real estate. It isn't unheard of for the vendor of your chosen property to put a move off the day before you're set to go. That's could leave your business without a base for an indeterminate amount of time. That can have a knock-on effect for your profits. You best bet to make sure this doesn't happen is to work with a real estate lawyer like those found at weisblattlaw.com throughout the process. They'll be able to keep everything on track at all times. They can make sure that the person you're buying from doesn't mess you around once your move is already underway. All the better for getting in and getting going without issues.

Failure to launch

Even if you move on time, you don't want to face a failure to launch on moving day. By this, we mean that you don't want to get in only to find that your electricity or internet connection isn't in place. One way to avoid this would be to plan ahead of time. Move your internet before you move yourself with the help of sites like www.bandwidthplace.com. Ask the old owner about electricity providers so that you can get going well ahead of time. If even that doesn't reassure you, leave a few days between your moving date and the sale of your old office. That way, you can be 100% sure that everything is ready to go.

Huge deadlines

You also don't want huge deadlines to fall on or around your moving day. There's just no way that you can keep on top of significant projects during this process. Instead, keep your moving date in your mind and only accept small and easy to manage jobs around that time. Once you're in and ready, you can start tackling the big stuff again.
Staff Writer; Roy Washington