How to Choose the Right Treatment Center for your Medical Condition
(Akiit.com) If you have just been diagnosed with a condition, or are looking for a second opinion on your case, maybe you believe that you were given the wrong diagnosis, it is important that you pay attention to your choices of doctors and medical team. You are likely to spend a large proportion of your health insurance cover to get all the tests and investigate what is going on, so you have the right to demand the best possible service. Find out how to choose the treatment center that suits your needs.
Reputation
The first thing you need to research is the reputation of the treatment center. If you have a chronic condition, you want to know that the medical team starts the investigation as soon as possible, and they have experience treating similar illnesses. You can check the reputation of the medical facility on government websites, or even read blogs and patient reviews on some of the websites. You are interested in more than a smile; you want results.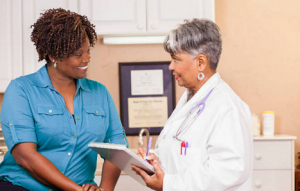 Research Facilities
If you have a rare or chronic, fast-progressing condition, you need to ensure that the facility has the right research team behind it. You don't want to wait until the next scientific breakthrough; you want to get  a concrete diagnosis right now. If there is an on site research facility with professional equipment and the latest technology, such as high resolution microscopes and reservoir 12, you are more likely to get the results you want.
Professional Associations
Next, you will need to check whether or not the hospital is a research one, and if it allows researchers to work with patients and investigate different illnesses related to yours, You can ask the local medical training facility or the university or college which hospitals and training centers they are working on, and which area of health care their research is focused around.
Results
There is nothing more important than the results when it comes to health care treatment. You can ask the representative of the treatment center to provide you with success rates, statistics, and treatment time estimates. This will give you a good idea of how long it will take you to recover and get the results you want. Communication is also important, so be sure to see the doctor who is going to treat you, so you can establish a good relationship and work together well.
Value for Money
Money is always a concern when we are facing long term medical treatment. Not all facilities have a clear pricing structure, and your spending on interventions and tests can quickly spiral out of control. It is crucial that you find out how much a night at the hospital will cost, and whether or not the tests your doctor is looking to complete will be covered by your insurance.
Choosing the right treatment center for your condition is just as important as finding the diagnosis as soon as possible. Carefully evaluate your options and you will get better and faster results.
Staff Writer; Ronald Brown