How To Prepare Your Car For A Road Trip.
(Akiit.com) Planning a road trip? Before you hit the road, it could be worth making some checks and alterations to your vehicle. Here are just a few tips for getting your car ready for the long journey ahead.
Get your vehicle serviced
The strain of a long drive could make any existing problems much worse. Get a mechanic to check your vehicle for faults a week before setting off so that you can get any potential problems fixed in time. Certain minor faults that you may have otherwise ignored could be worth fixing up just in case – this could include issues such as partially worn brake pads or a small crack in the wind screen that may be legal to drive with now, but could get worse over the period of a road trip, potentially no longer meeting legal condition standards.
Check the tires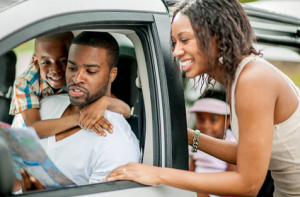 If your tires are fairly worn, it could also be worth getting a new set put on for the journey. Having fresh tires could help you to use up less fuel and it could help you to brake more responsively. Consider whether you need special all-terrain tires if you're going to be potentially heading off tarmac and exploring more rugged roads. You can generally shop for cheap tires online, but try to steer clear of second-hand tires that are partially worn – if they're already damaged, it won't be long before you're finding another replacement.
Consider extra accessories
You may also want to look into accessories to add to your car to prepare it for the road trip ahead. A roof box could be useful if you haven't got much storage space in the boot. Meanwhile, if you're going to be venturing somewhere rural with challenging terrain, you may want to look into modifications such as these LDV T60 aftermarket accessories. You could also consider accessories to improve your personal comfort such as seat covers and possibly an ice box for keeping drinks cool in.
Top up your fluids
Next, you may want to check that all your fluids are topped up. This includes brake fluid, window washer fluid, engine coolant, oil and of course gas. You may also want to check your tire pressures to ensure there's enough air in them. All of this will prevent you running out of fluids mid-journey.
Download apps to aid your journey
Before embarking on your journey, it could also be useful to download a few apps to help with the journey. GasBuddy is one such app that can help you to find the cheapest gas prices in your area, helping you to save money. Apps like Waze meanwhile are useful for helping you to avoid traffic, offering traffic reports in real time so that you can catch warning of queuing easily.
Staff Writer; Gary Poole