Make the Most of Your New Business Building.
(Akiit.com) Expanding your business will often involve moving into a new building. You might be upgrading from a smaller one or perhaps opening a second location for your brand. Whatever your reason for buying a new property, you want to get the most out of the money you spend. There are many ways to think about how to use your new premises, whether it's an office, a warehouse or even a store. You should set it up so that it fits in with your company culture, presents the right image and offers all of the facilities that you need. Here's how to make the most of your new commercial building.
Create a Space That Reflects Your Brand
If you're going to renovate or decorate your new space, you should think about your brand and how the building can reflect it. There are several things to consider, from how to make use of your brand colors to providing the right atmosphere for your employees and possibly customers or clients. Maybe you want to cultivate a relaxing space that encourages collaboration between colleagues. Or perhaps you're opening a new store, where you want to be welcoming to families. How can you show your brand's values in the realization of your space?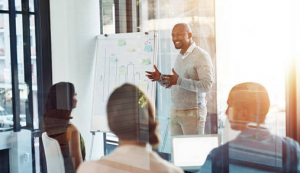 Make Use of Tax-saving Opportunities
Buying a new property for your business is a costly exercise, and building a new one could be even more expensive. So anything that could help you save money can help to make the venture worth it. Cost segregation is an approach used for allocating costs among different building components to maximize depreciation expense. Tax advisors can carry out a tax segregation study to provide you with tax-saving opportunities. You could save a lot of money doing this, but you should have the right professionals to help you.
Get Input From Your Employees
To make the most of your new property, consult your employees to see if they can provide any valuable insights. They could offer some smart suggestions for how to create the best working environment or the things that customers often ask for. You could send a survey around by email, leave out a suggestion box for anonymous suggestions or set up some meetings to discuss plans for the building. Rather than create something that your staff won't be impressed with, it makes sense to talk to your employees and see what they have to say.
Think About Your Clients or Customers
If your new property is a place where you will have customers coming in every day or clients visiting you occasionally, you need to consider their needs. Think about how you can take care of them while they're with you, and what will make them want to give you their business. Your premises help to advertise your products and services and show your customers what you're all about. Make sure you use them to treat your customers well.
Your new property can benefit your business in a variety of ways. Think carefully about how to get more from it.
Staff Writer; Larry Brown