Watch This Space: How To Decorate A Business' Windows.
(Akiit.com) It's no secret that resources like land have been getting more expensive over the years. Nowadays, when a business wants to set up a physical store, being able to afford this process can be almost impossible. Once you're able to afford it, new challenges will arise, and most people will want to make the most of the money they're spending. To help you out with this, this post will be exploring some of the best ways to use your windows to support your business, ensuring that you get everything you can out of this valuable resource.
Displays
Most shop fronts have an area behind their windows which are designed to be filled with a display. This display can be anything, from the products you sell to artwork which relates to your business. A lot of companies see this as a chance to advertise, but there is a much better approach to take; simply making it look good. When the front of your store is inviting, people will be drawn to come inside, and this can be better than an advert.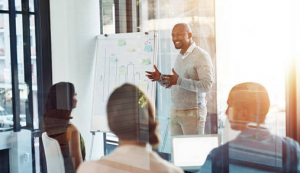 Tinting & Films
The glass panes themselves can also have a little bit of work done to them during this process. Not a lot of people realise, but anyone can go ahead and order custom window films which will transform the look of their business. Decorative frosted film can be used to create some level of mystery surrounding you store, or you could go for something less discreet, with loads of options being available to those who can be creative with them.
Lighting
Light is a very powerful tool in design, with spaces being shaped by the element, and controlling it being very easy. Colored lights are best for the front of a shop, replicating the branding which you already have in place. It's always best to leave these on at night, even when the store is closed. This is when lighting will have the most impact, giving people the chance to notice your store when there are loads of other ones around it.
Promotions
Finally, as the last area to consider, if you're ever going to use your windows for normal advertising, it's worth reserving this work for promotions which your business is running. Events like this can be a good chance for a small business to draw in new customers, making it worth showing off what you have on offer. Of course, though, you have to be careful with this, as it can easily look like you're only trying to get rid of old stock.
With all of this in mind, most people should be able to start working towards improving their business' windows. A lot of people struggle in this area, finding it hard to know what needs to be done when they are putting together their store. Making the most of the money you spend on this is very important, as it will usually take funding from other areas, and it could be the difference between success and failure.
Staff Writer; Larry Jones