Calling All New Landlords.
(Akiit.com) Letting agent fees vary greatly depending on the company and the services that they offer. It can be tempting as a landlord to dispense with these services and save yourself money. However, once you understand what exactly you are paying for, you can see that it is worth the extra cost.
Letting agents fees should always be clearly stated and relate to the specific things that they will do to help you to find tenants for your property. How these fees are structured may differ between companies. For example, you may have a fixed fee for tenant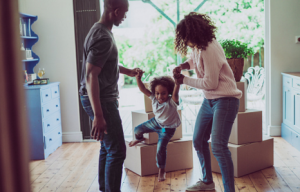 services and a listing fee per property that you place on the site.
Once paid, however, you get access to a range of professional level services that you would not be able to achieve on your own. For example, as well as listing your property on their website, good quality letting agents will place the property with a range of well-known property sites to increase its visibility. They also have connections with commercial HVAC companies, plumbers, and such like, making property management a breeze for all landlords.
The agency will also take care of communication between the landlord and the tenant, and set up viewing appointments on your behalf. This leaves you free to concentrate on other aspects of caring for your properties and tenants. Letting agent's fees can also cover a number of paperwork and administration tasks. This is ideal if this is not a strong area for you, as it minimises your risks of getting these important areas wrong and costing yourself more in the long run.
The Importance Of An Inventory
With any type of flat, apartment, or house let, you need to ensure that you compile an inventory before your tenants sign a lease. While it may seem that, particularly in unfurnished flats or apartments, there is little to list, it could be a lifeline when it comes to checking out procedures.
An inventory is much more than a checklist of items. It is a document that details the condition and appearance of the property and everything related to it. Depending on the type of property, this could include parking areas, gardens, patios, and balconies, as well as the living areas. As well as listing items, it should make a brief comment about their condition. For example, if you have just decorated the hallway, the inventory may state, freshly painted. A carpet that has been down for a few years may be listed as 'worn'. The purpose of the inventory is to determine whether the tenants have left the property and its contents in good order.
As the landlord, you have to allow for reasonable use, including wear and tear on a property; this will, of course, differ from tenant to tenant. As well as a written list, it can be helpful to take photos, particularly if there are marks, scratches, or areas of wear already present. It is then the responsibility of the tenant to check this inventory and to raise with the landlord and any queries they may have about the statements of condition.
Staff Writer; Larry Curry