Northern Exposure: Ras Al Khaimah and Sharjah For The Traveler.
(Akiit.com) If you are looking for travel experiences that are off the beaten track, instead of going to the eastern landmarks like Dubai, why don't you change it up a bit? Instead of going to Dubai, like every other tourist has, why don't you head north to the emirates of Ras Al Khaimah and Sharjah? While these emirates aren't as popular as Abu Dhabi or Dubai, surely this means that there's a lot more to explore there because they're uncharted territories? So, let's take advantage of these places. What can they offer you?
Ras Al Khaimah
The first thing we have to say is that the beaches are amazing. They have to be seen to be believed. And RAK has the best beaches in the UAE. While it's a popular weekend spot for other locals, you can still get involved. After all, if the locals are found there, then they've got to be good! And in addition to these beaches, you've got so many areas of supreme tranquility. While you like at the hustle and bustle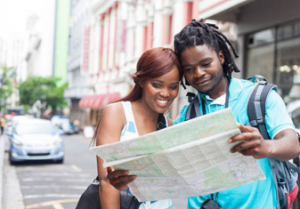 of Dubai, if you want a lot less traffic, physically and spiritually, RAK has an abundance of this.
RAK isn't just for numerous spots of relaxation, there is an abundance of History. The National Museum of Ras Al Khaimah can give you some insight into the ruling families, as well as the history of the Al Qasimi clan, the ruling dynasty right now. The building itself, originally constructed from coral stone, is the cultural tip of the iceberg. Stepping inside, and exposing yourself to the many galleries inside can put you into a time war of archaeological, ethnographic all, and historical greatness.
And if you want to experience RAK on foot, you can get your fill of adventure, and hit the many mountainous areas. in fact, Jabel Jais is the tallest mountain in the UAE, and, more conveniently, it's near the Terracotta Desert. so even if you don't fancy hiking around on foot, you can get stuck into mountain climbing, mountain biking, or dune bashing to test your adventurous inclinations.
Sharjah
And, next door to Dubai, Sharjah is a more culturally conservative version of its thriving neighbor. If you are looking to expand your mind, there are numerous art galleries and museums. In the whole of the UAE, this emirate is doing more than anywhere else to look after its history…
As far as museums are concerned, you've got a lot to choose from, the Sharjah Art Museum houses two galleries offering a constant rotation of international delights. And upstairs, there is a permanent collection showing the Arab history of art, from the late nineteenth century to the present day. Other museums include the Sharjah Museum Of Islamic Civilization, as well as the Sharjah Heritage Museum. This museum is particularly tourist-friendly, as it works hard at explaining Emirati culture down to the finest detail. There are five galleries that highlight different aspects of Emirati life, from the religion to medicine, fables, and even burial rituals.
And if you are down for the beaches but want a little change, the Al Majaz Waterfront provides something for everyone. Not only are there amazing views of the Al Noor Mosque from the waterfront promenade across the lagoon, but there are fountain shows to keep the most distracted child occupied. As well as there being boat rides, a playground, and even mini golf, the waterfront can capture the attention of anyone!
And while it's home to a mosque, Al Noor Island has, arguably, the biggest draw in its butterfly house. There are 20 species of butterfies flitting around, but if butterflies aren't your thing at all, if you wait until after the sun goes down, you will see the gardens lit up, providing an almost magical illumination. Seeing the lights flicker over the trees and flowers, turning them into glowing and neon colors is one of the prettiest sights you will see anywhere in the UAE!
While many people think of Dubai is being the main draw of the United Arab Emirates, these two specific emirates are worth your time. A lot of people can't get their head around the culture, but as these two places have shown, there are numerous ways for you to explore these two northern emirates, and get an idea of UAE in general. It doesn't hurt that the weather is blindingly beautiful at the best of times, and while most would consider going to a general tourist hot spot, if you're looking for somewhere a little bit different, instead of hitting Dubai, get some northern exposure!
Staff Writer; Shelia Ford