Most Common Business Disasters and How to Avoid Them.
(Akiit.com) You have probably spent years building your business, and you have probably invested a good amount of your own money as well. When disaster strikes, this can cripple everything you have worked so hard for, but by taking the right steps, you can stop this from having too much of an impact on your company.
Hardware Failure
The most common business disaster is actually hardware failure. It doesn't matter whether your hard drive fails or whether your motherboard shuts down because it can stop you from being able to access critical data, and you may even find that your business suffers as a result. The worst thing about this is that hardware failure is absolutely inevitable. Eventually your equipment will break down on you, and it will need replacing. If you want to try and get around this then you need to try and invest in quality backup solutions. A cloud system is very useful here, and it could stop your business from reaching a standstill should something happen.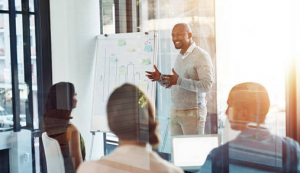 Software Corruption
Another major issue is software corruption. This can lead to a significant amount of downtime because even the most sophisticated of storage devices are not immune to corruption. The only way for you to stop this from happening would be for you to keep backup files. If possible, you need to make sure that these are stored in a centralised location so that they can always be accessed. You also need to work with an IT management firm, such as: https://www.houkconsulting.com/services-solutions/managed-it-services/. They will be able to
help you to implement the right solutions.
Cyber-Attacks
Trojans, worms and viruses. These are all forms of malware and they could absolutely destroy your small business. The cost of a cyber-attack is shocking because you risk data corruption, theft and even deletion as well. If you do not deal with the issue efficiently then, your customers may lose a high level of trust in your company and you may even find that your sales plummet as a result. If you want to avoid this then it helps to have encryption in place and it is also a good idea for you to set secure passwords. They should be changed every month, and the same password should never be used twice. This will greatly decrease your chances of becoming a target of cybercrime.
Power Outages
Power shortages and blackouts are not as uncommon as you'd think. Downtime can be unpredictable, and you have to make sure that you have some measures in place, should this ever happen to you. It is a good idea to invest in a backup generator if possible, as this will help your business to run to some extent until the issue is sorted. After all, if your business shuts down and all of your employees are sat in the dark then this can greatly increase the chances of an accident happening and this is the last thing that you need when your business is already experiencing a disaster.
So, it is possible for you to prevent business disasters, and by following the above tips, you can be sure to protect your business as much as possible.
Staff Writer; Peter Adams