Businesses Sucking Up To The Government.
(Akiit.com) Whether you like them or not, a lot of big businesses are sucking up to government in ways couched as being principled, but are really just attempts to make sure they maintain their dominance. Preemptively addressing an issue is one way, an effective way, to keep the government from crushing your business, but it's also a way some companies are hoping to fend off further scrutiny from legislators. This week we saw two examples: one from Facebook and the other from Juul.
In one case, Facebook is pretending to be pro-free speech, and in the other, Juul is pretending to care about children. Moves by both companies are, in reality, cynical attempts to appeal to government for their own benefit.
Facebook founder and CEO Mark Zuckerberg gave a strong speech in favor of free speech this week. Zuckerberg ended his speech at Georgetown with, "I believe in giving people a voice because, at the end of the day, I believe in people. And as long as enough of us keep fighting for this, I believe that more people's voices will eventually help us work through these issues together and write a new chapter in our history — where from all of our individual voices and perspectives, we can bring the world closer together."
Nice, flowery language. But does he really believe in freedom of speech on his platform, which is where he has absolute control and his opinion matters most? That's another story.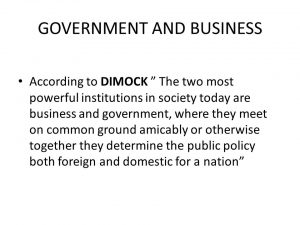 Facebook, along with Twitter and YouTube (which is owned by Google), have a long track record of deplatforming conservatives. While Twitter and YouTube get a lot more press, Facebook's actions are just as bad.
There is no more calm, reasoned person on the planet than Dennis Prager. Yet Facebook declared some of his Prager University videos (short explanatory videos on issues of the day) to contain "hate speech" and banned them. They eventually lifted the ban and apologized, but apologizing isn't the issue; committing the offense in the first place is. You don't error on the side of banning when you're truly committed to "giving people a voice."
Additionally, many conservative websites have been made and broken by Facebook changing its algorithm, which determines what people can see in their newsfeed. You'd think if you liked a page or a friend shared a post from a website that is would show up, since that's what the newsfeed is supposed to be. You'd be wrong. Just because you've decided to follow someone or some website doesn't mean Facebook will automatically show you what they've posted.
Facebook drives an enormous traffic, particularly to news sites. If you fall out of favor with whatever they determine to be acceptable, you're screwed. And you could be done.
A speech is good PR when there's the prospect of the government moving in the regulate your business over that very issue, but actions matter more. (Ironically, they support net neutrality, which would preemptively regulate the Internet Service Providers to protect Facebook's ability to consume as much bandwidth as it likes.)
Another company sucking up to government regulators in hopes of helping itself is Juul, the e-cigarette giant.
Politicians have declared the vaporizer market to be public enemy number one, and are scrambling to go further than others to "protect the children" from the most effective smoking secession tool ever created. The Trump administration, for reasons known only to them and have nothing to do with science, are allegedly considering banning all vaping products regardless of flavor.
Normally when regulators set their sights on an industry, that industry bans together to protect itself and fight back, since regulation adds costs and drives many smaller companies out of business and a ban by the Trump administration is an existential threat to the entire industry.
But Juul, the top dog in the market, is embracing government interference, openly supporting the idea.
That Juul would publicly embrace the banning of flavors under the banner of public health, even going so far as to end producing certain flavors critics say appeal to children. But if vaping is unhealthy, what does the flavor matter?
It turns out, flavor matters a lot.
Juul announced they were voluntarily ending production of flavors like mango, crème, fruit, and cucumber. It's their choice to produce or not produce whatever flavors they want.
But they aren't doing this for magnanimous reasons. By agreeing that certain flavors should be banned, Juul is throwing its weight behind government action to officially do just that. That'll harm their smaller competitors who need every sale they can get, while protecting Juul's top sellers – mint and menthol flavors – where they dominate the market.
It's a shrewd move – if their competitors are crowded out as their specialty flavors are banned, users not wanting to return to smoking will naturally flow to the most readily available options – Juul's most popular flavors.
By the way, if Juul is supporting the banning of certain flavors out of concern of children, why aren't they concerned with the fact that the Food and Drug Administration found just last month "the overwhelming majority of youth e-cigarette users cited the use of popular fruit and menthol or mint flavors"? To be exact, the FDA found 63.9 percent of high school students who used vape products used menthol or mint flavors in 2019. Again, if the idea is "protect children," why exempt the flavors that saw an increase in percentage of high school use (up from 51.2 percent in 2018) when the "sweet" flavors, which critics say appeal to kids, decreased from 75.5 percent to 65.9 percent?
Because Juul is willing to support a ban on the option they don't dominate, just like the cigarette industry didn't mind the banning of clove cigarettes in 2009. If you can suck up to government regulators while eliminating your competition and simultaneously driving more customers to your product, you'd be crazy not to. That doesn't make you any less hypocritical.
No business voluntarily embraces government action in their industry, unless they see a strategic advantage in doing so. With Facebook, they're hoping to fend off regulators by presenting themselves as already in line with stated objective. For Juul, they see an opportunity to increase their sales while eliminating competition, merging their strategy to increase their market share.
None of this would be possible were it not for government growing well beyond where it has any business being, which is the real problem. Were government limited to its constitutional duties, neither of these stories would be possible. Then again, were the federal government limited to what it's supposed to do, no company would even think of them at all.
Columnist; Derek Hunter
Official website; http://twitter.com/derekahunter