A Smarter Sector: The Best Tools To Make A Business Work Faster.
(Akiit.com) It would appear that speed is the name of the game now. When you're trying to increase your productivity in an office environment, it's all about the right tools. But when the focus is on deadlines and targets, encouraging your workers to go faster is only one piece of the puzzle. People can go faster without giving any sense of quality to their work. This means that your business needs organizational tools in place. So with this in mind, what are the best sorts of tools that every business needs to ensure that they are able to work with a sense of speed and clarity?
Automation And Workflow Tools
As far as organizing is concerned, this is imperative. A tool like on https://www.papersave.com/solutions/features/electronic-workflow/ can help to consolidate pressing tasks into a workflow that is manageable. When you start to look at how to improve your relationship with customers, as well as ensure that your business is able to work with that intense focus, an organizational tool becomes invaluable. We need to remember that a business now in the modern economy needs to appear like it is operating 24/7. This means that automation becomes that crucial tool that starts to post automated responses and social media adverts even when there is nobody in the office!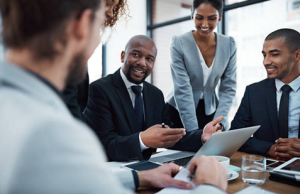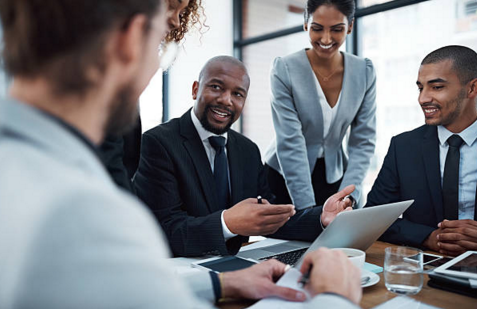 Distant Learning And Remote Work
If it's essential that you utilize remote employees, ensuring that everybody is up to speed is a difficult thing to get right. Google Docs is fantastic because it allows you to share documents with more than one person. It's also possible for everyone to collaborate on one document, meaning that regardless of where someone is in the world they still feel involved in the process. Distant learning is how employees can develop themselves in a remote setting. It's so easy for remote employees to be left out of the loop, this means that we've got to implement better organizational tools so they don't feel like this.
Balancing Work And Productivity
While we need to be fast and focused, we have to remember that productivity is partly to do with the motivation of the employee in question. This is why tools like Momentum, found on https://momentumdash.com/, can help employees to straddle the balance with less effort. As they say, happy workers are productive workers. And the right app that minimizes that sensation of forever being in work mode means that they will be able to work better, and not necessarily feel like they have task after task to complete. When an employee doesn't feel like they are in work they are able to focus on the task and actually enjoy themselves!
Ensuring that the business works faster is not just about the right tools. We have to remember that it's to do with the attitude of the workers. When we find the right tools to help an individual employee work better, this means that they will have a bigger sense of satisfaction, but they will also be able to do the job that asked of them. Work on improving this sensation for the employee. 
Staff Writer; Brian Jones