Walking The Long And Winding Road To Recovery: A Guide.
(Akiit.com) Whether its an injury, a broken heart, or a dependency problem, making a full recovery and continuing on with a happy, healthy life is what most of us want. Of course, this is often easier said than done. After all, the path from pain, injury, and illness back to wellness can be a long and winding one, with many twists and turns that we did not expect. Fortunately, some strategies can help us to navigate such a journey, and ultimately reach our end goal successfully. Read the post below to find out what they are. 
Set yourself an end goal 
When it comes to recovery, having an end goal is very important indeed. In fact, you need to have a goal, so you know what direction to begin moving in. 
Of course, it is also essential that you don't give too much time and thought to your end goal, but instead break your progress down into smaller manageable steps. Then you will be able to focus on what needs to be done day to day. Therefore getting a sense of achievement and slowly building confidence that will allow you to reach your end goal and make a full recovery.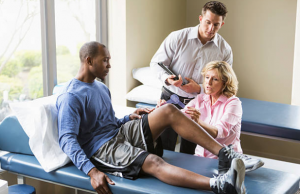 Make sure your mindset is right
While the recovery process can be tricky, another thing that can really help is if you get your mindset right. Of course, this will require you to dig deep and deal with any emotional or psychological issues that may be holding back your recovery. 
In particular, those suffering from dependency issues may lack self-confidence that they will be able to cope and succeed in ordinary life. Something that once addressed can help remove the block to their recovery. 
Also, those that have been injured in an accident may hold the other person involved responsible, and their anger and resentment towards them can interfere with the recovery process. That is why many people choose to file a personal injury lawsuit against the other party. Something that can help to hold the other person accountable for their actions, and so provide enough closure to enable the injured party to move and progress with their recovery. 
Practice compassion 
Finally, it is vital to remember that the road to recovery is not a short and straight trip. In fact, it truly is a long and winding road. Some folks even compare it to running a marathon rather than a sprint. With that in mind, there is one financial thing you will need to traverse your way successfully. 
Of course, it is self-compassion, because beating ourselves up mentally when we are in a dip on this path, rather than a peek is no good at all. In fact, we can totally sabotage all of our progress if we take this attitude and make everything 10 times more difficult. 
To that end, cutting ourselves a break, even if we don't always meet our daily targets, is crucial. If we are to make it to the end of the long and winding road that is recovery. 
Staff Writer; Bobby Adams