Coronavirus: How To Deal With Increased Demand.
(Akiit.com) Running a business hasn't been a walk in the park in the last couple of months. Millions of people have lost their jobs as a result of companies turning over smaller profits, forcing employees and employers to deal with unemployment and bankruptcy.
However, for a few organizations, the impact of COVID-19 has led to increased demand. Although this is a healthy feature that you want to embrace, you can't underestimate the side-effects of lag, latency, and leaving your customers to fend for themselves. 
You must put practices in place to deal with the numbers. Here are the techniques at your disposal.
Leverage 5G
5G isn't fully operational yet, but that hasn't stopped individuals and companies waxing lyrical about the potential business benefits. Vertical Consultants states that, among other things, 5G could save your business $20 to $30 per month. As well as this, it's also one-hundred times quicker than any previous generation of mobile internet. With 5G by your side, you can reduce latency to one millisecond or less, which 5G Guides says is undetectable to users. Plus, the network comes with enhanced capacity, so you shouldn't run out of server space. 3G and 4G are okay, but 5G is the future.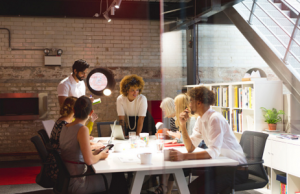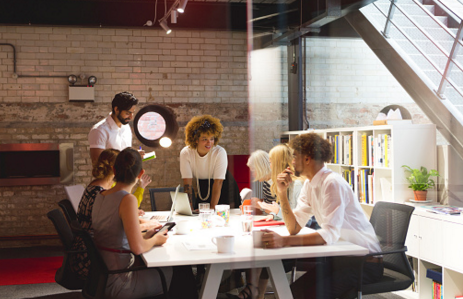 Make Sure Your Systems Are Up To Date
More demand doesn't only mean you'll require extra employees to sort through the queries and questions – there's more on that later. It also symbolizes how your current practices and procedures are efficient and effective. Sadly, if you don't have the correct systems in place with the latest patch, they'll be more work for every sector, from HR to customer services and payroll. What you require is automated software that will quickly sift through your data and provide actionable answers that you can implement in real-time. That way, your workers should have extra time to deal with over-the-phone or face-to-face queries.
Hire Additional Staff
When you experience a period of growth, it's vital to consider hiring recruits to pick up the slack. Once this happens, you can stabilize your customer's needs and wants, as well as your finances. Of course, you must be confident that the influx of staff is necessary before committing. As Freshbooks points out, too many businesses have reacted hastily and not factored in the overall cost and whether there's enough work to go around. If there is, it's always nice for shoppers to see a friendly face or hear a polite voice.
Change Your Focus
The initial phase of any business is to onboard new customers so that you can build a base and start turning over more revenue. However, this should change as your number of customers grows. At a certain point, it's essential to figure out how you can keep them happy and encourage them to stay loyal. This involves changing your area of focus to existing consumers and what they expect from your services. You still need to concentrate on bringing in new shoppers, though, so it's a tricky balance to get right.
Are you experiencing greater demand? What are your tactics?
Staff Writer; Susan Jackson