4 Reasons Your Credit Score Is Important.
(Akiit.com) Nowadays has forced people to become increasingly reliant on credit to make financial decisions and purchases. A good credit score is used for more than just getting a loan or credit card. They are able to demonstrate your history of paying off debt to the lenders. 
Because many people extend themselves further than their means, they struggle to pay back their debt. At the same time, we have seen a rise in general living expenses which in turn, has an impact on your paycheck. Dispensing on your role, you may have also seen employers run a credit check on you to see if you can be trusted with assets or finances within the business. It's best for you to minimize your debt as much as possible, have a read here for more information www.dtss.us
Some of the things it can affect include: 
Where You Live 
Before you buy a house, the mortgage lender will want to make sure you're not going to default on your mortgage, If you have less than perfect credit, the lender may consider it a risk t lend to you. If approved, your credit also affects your interest rate which can heavily impact your monthly payment. Lower credit scores will often be lumped with a higher APR.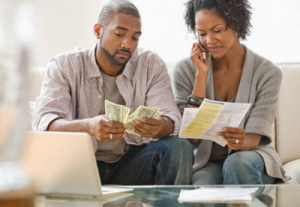 If you are renting, you may find that landlords are reluctant to rent their property to your without the help of a guarantor if you don't have a good rating. 
Funding A Vehicle
Most people don't have the money to fund a car and also pay for living expenses at the same time. Therefore many will make use of an auto loan. Your credit rating impacts your chances of being successful and the rate that you are offered. It's often the case, that people with poor or bad credit are offered the highest rate of interest and end up paying more back. Having a good credit rating can increase the amount you are eligible for and therefore open up your choice of vehicle. 
Credit Checks For Employment
A lot of employees now conduct a credit check as part of their hiring process. Although some areas are prohibited and they always need to make you aware. If you haven't demonstrated good financial responsibility then an employer may be reluctant to hire you. 
They may believe that your level of debt is too high compared ot the salary offered, or feel that you are untrustworthy with business finances. 
Business Loans Need Good Credit
Some people dream of starting their own business. Most businesses need you to have a sizeable amount of cash to start. This is often something you don't have available. So, you need to obtain a small business loan, however, you have bad credit and therefore don't qualify. That means having a good credit score can enable you to get the financing that you need. 
These are just four of the reasons that it is important for you to have a good credit score. Do you look after your score? What do you do to keep it in line? 
Staff Writer; Peter Shaw